Sports
Ireland Cricket – Luke Georgeson withdraws from Ireland to pursue 'ambitions to play for New Zealand'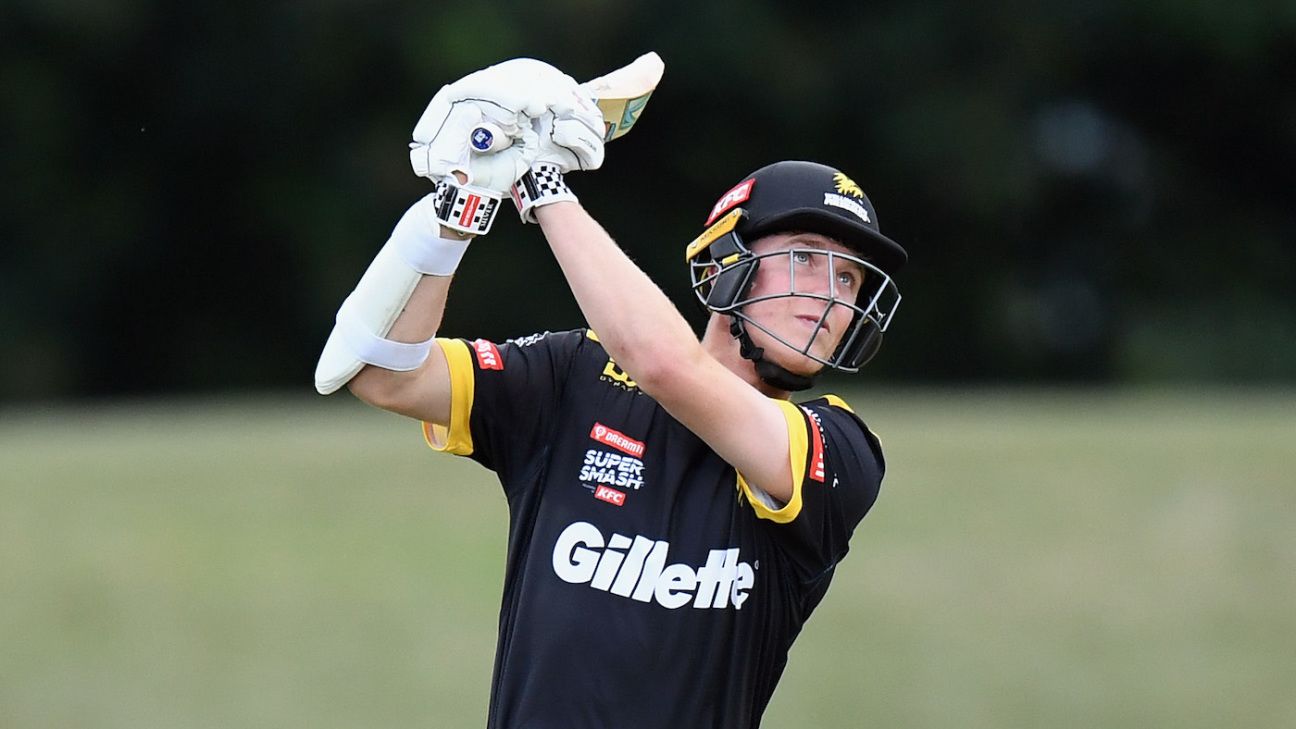 Luke Johnson
the former New Zealand Under-19 player who signed
two-year central contract
with Cricket Ireland (CI) earlier this month, has now withdrawn from the full-time deal and will no longer be in contention for an invitation to Ireland.
In a statement Friday, CI said the contract had been terminated "by consensus". "Georgeson has informed Cricket Ireland that he will retire from his full-time contract after reconsidering his future playing options," the statement said. "Georgeson, 23, will stay in Belfast and play for CSNI this summer, but will no longer be in contention for a call-up from Ireland."
Johnson, who played for New Zealand in the 2018 U-19 World Cup, had a contract with Wellington in New Zealand's recent home season, but chose to commit to his future in Ireland after spending last summer playing for the Northerners. Knights in the provincial complex.
"The basis of this decision is that I have a clearer understanding that I still have ambitions to play for New Zealand and I underestimated how much I want to make that dream come true in the last few days," Georgeson said. "I would like to take this opportunity to thank Cricket Ireland for their effort and commitment to me over the past year. I am shocked by the understanding and support shown by all those involved in this decision. It is not an easy one. , and I'm really grateful for the support I have received throughout.
"This, however, will not complete my participation in Irish cricket. I'm passionate about cricket in Ireland and the NCU. [Northern Cricket Union], and I will try to stay active and make a difference where I can. "I appreciate everyone's understanding of this decision."
Andrew White, chairman of the national team, who revealed that Georgeson had met him and other members of Ireland's senior team, said: "We are obviously disappointed that Luke will no longer be available for Ireland – he is a talented player. player and was a constant part of our plans for the future ".
An Irish passport holder, Georgeson hit the middle class for the Knights last year, but opened for Wellington all summer in New Zealand. The CI statement added: "After consultation between Cricket Ireland and Northern Knights selectors, the Knights will soon select a replacement to join the Under-12s to replace Georgeson, which will be announced in due course. "
Ireland Cricket – Luke Georgeson withdraws from Ireland to pursue 'ambitions to play for New Zealand'
Source link Ireland Cricket – Luke Georgeson withdraws from Ireland to pursue 'ambitions to play for New Zealand'