New Zealand
Dairy fined $ 48,000 for allowing drainage to flow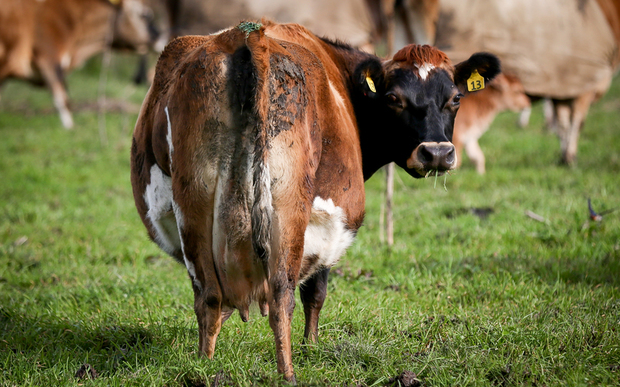 Hawke's Bay dairy farms have been fined for illegally discharging 80,000 liters of wastewater into streams and turning them green.
The Hawke's Bay District Court today ordered Maxwell Farm to pay $ 48,700 in an indictment filed by the Hawke's Bay Regional Council.
Last year, the farm company pleaded guilty to allowing drainage to enter the Mangatutu River, a tributary of the Tūtaekurī River, in December 2019.
The stream was unable to swim for a week after the drainage was drained.
Policy and regulation manager Katrina Brunton said the Hawke's Bay community sent a strong signal to the local council that it values ​​clean water.
"In support of these values, we promise to enforce rules to protect the health of our environment and our community. The penalties applied by the courts are of this kind. It should stop the crime. "
Brunton said the local council was particularly disappointed with the case.
"Tutekuri has important cultural value for local Iwi and is used for recreational activities. The incident closed a popular swimming pool on the river for a week and families enjoyed it during the summer vacation. I couldn't. "
According to Brunton, the organic process of breaking down dairy wastewater requires large amounts of oxygen, which can significantly reduce the ability of water to support aquatic organisms.
"Bacteria resulting from the addition of nutrients to river water pose a risk of contact recreation such as swimming and boating and can affect the quality of stock drinking water. After this incident, downstream samples The ammonia concentration was about 90 times the guideline value. It is likely that it had a toxic effect on aquatic organisms over the length of the tributary. "
Dairy fined $ 48,000 for allowing drainage to flow
SourceDairy fined $ 48,000 for allowing drainage to flow