Business
Arch Announces Two Executive Appointments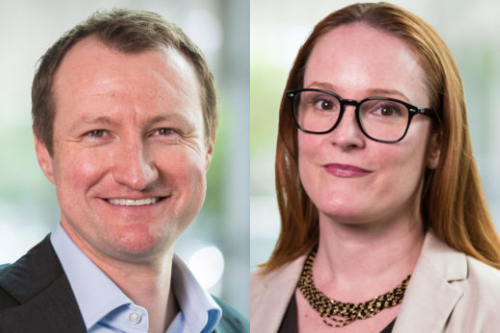 Arch insurance Starting June 30, 2021, International (Arch) has appointed Kirsten Valder as the new Chief Administrative Officer and Jason Kittinger as the new Chief Operating Officer.
Valder has been the Chief Claimant of Insurance Companies since 2015. Prior to joining Arch, he was a partner at Kennedys Law LLP. In her new role, her mission extends to billing, law, HR, compliance, and risk.
Kittinger, on the other hand, is an experienced Chief Financial Officer who has been working at Arch since 2006. As the new Chief Operating Officer, he oversees the company's finance, operations, facilities and procurement areas. He is also Chief Financial Officer.
Hugh Sturgess, Arch's CEO and President, said of the key appointments: "At Arch, team strength and individual competence are combined with an aggressive succession development plan to enable a seamless transition. Kirsten and Jason are outstanding practitioners in their respective fields and theirs. Depth of experience will be central to success in their new role. "
These latest appointments are part of Arch's long-term succession development plan. Dennis Brand, Arch's current Chief Operating Officer, has announced that he will resign after having 40 years of insurance experience and 17 years in the company, but will remain in the company as an advisor.
Regarding time with the brand's arch, Sturgis said: "Dennis has been an integral part of Arch's work for the past 17 years and has helped lay the foundation for future growth. Thanks to him for his significant contribution to the role of COO. To do."
Arch Announces Two Executive Appointments
Source link Arch Announces Two Executive Appointments