Business
"Unprepared" fire and general insurance companies under attack from FMA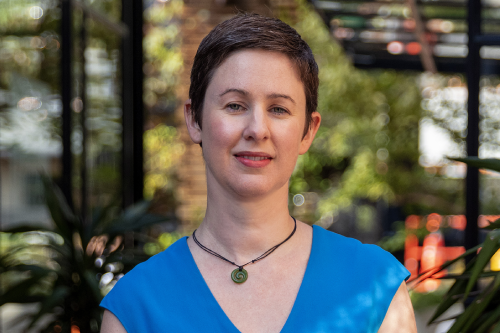 According to FMA Insurance: Firefighting and general insurance companies update, Only 2 of the 42 insurers reviewed- IAG And the Health Insurance Association-provided an answer that "fully met expectations." For the rest, reviews are less mature in behavior and need to improve the product and policyholder review process, with insurers telling intermediaries both in terms of fees and product sales and management. It turns out that we need a stronger perspective.
read more: FMA "not impressed" with some corporate behavior and cultural approaches
Clare Bolingford, FMA director of banking and insurance (pictured), said the FMA was "disappointed" with the results of the review and the industry needed to "take meaningful steps to improve or the risk of facing regulatory action." I said there is.
"Following the 2018/19 review of banking and life insurer culture and behavior, we asked all fire and general insurers to review the recommendations made in the report." Said Boringford.
"Unfortunately, I wasn't happy with the answers the industry provided when I asked for results."
"Only two of the 42 insurers lived up to our expectations. The majority of small and medium-sized financial institutions have a lot to do to meet the requirements of the new scheme," she explains. did.
"We were disappointed with the results. We left it to companies that didn't really understand the behavioral risks they were actually taking and how their customers could do harm."
"When we talk about bad behavior, we mean where customers have to pay more than they need to, or where they have policies that they can't really claim," Bolingford said. I added.
"This happens when the enterprise doesn't have the right kind of controls and processes to ensure that customers are billed correctly and have the right products for their needs."
read more: Spotlight on behavioral and cultural change
Boringford said the FMA is now responding individually to each company to set areas that need to be focused and that progress is expected in those areas before the CoFi regime comes into force.
The New Zealand Insurance Council has since responded to the report and CEO Tim Grafton Although the results are acknowledged, he "does not think it reflects the current state. ICNZ member. "
"It's important to note that much has been done since the review was done almost two years ago to improve system and customer performance," Grafton said.
"Our sector is committed to good customer outcomes, as seen in multiple responses to customer vulnerabilities during and resulting from the COVID-19 blockade."
"Insurers need to continually win the trust and trust of their customers by improving every aspect of their operations, including governance, systems and processes, products and distribution," he said.
"The new system of action under CoFi will strengthen this and provide the sector with 18 months to get it right."
"Unprepared" fire and general insurance companies under attack from FMA
Source link "Unprepared" fire and general insurance companies under attack from FMA