Education
UEG and compulsory vaccination work towards the end of the school year-School News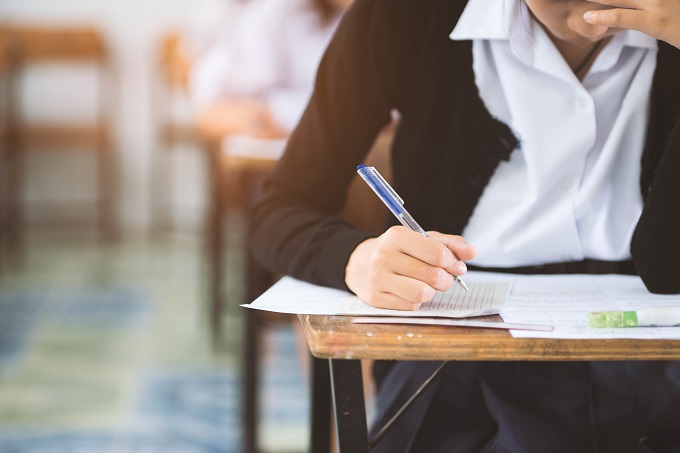 The last week of the school year is approaching us. High school students take NCEA exams nationwide and some surrender to unexpected event performance, but schools continue to work on compulsory education.
Over time, the impact of the unexpected events of 2021 on students, staff, and our school community will become apparent. But for now, one of these effects is that UEG (Unexpected Event Performance) is applied when Auckland's 11th-13th graders hit the exam time. According to this week's report, some students have chosen not to take the exam and consider the UEG (based on previous metrics and teacher input) to be satisfactory. For example, if an NCEA student achieves the Excellence UEG, it may seem wasteful to take the NCEA exam.
Amy, a 13th grade student in Auckland, said: Most of my unexpected event performance was excellent. I have enough credit for Uni, and I've already been accepted, so it doesn't seem really necessary. "
Last month, the New Zealand Qualifications Authority notified schools to call an unexpected event grade system (formerly known as emergency grade) process. School evaluation (including exams) rules, 7.1.6: "NZQA reserves the right to apply an emergency grade if a group of candidates is at a significant disadvantage due to an unusual situation beyond their control."
NZQA contacted the school in October, "strengthening the government's clear expectation that students should attend the NCEA exam as usual." The approaches adopted by different schools throughout Auckland vary, but if you are happy with UEG, some will let students choose whether or not to take the exam.
The NZQA briefing said: test. "The Qualifications Department said last week that there were good reasons to use UEG in the national media and they didn't want to increase the workload of the school." In line with this, schools need to guarantee quality. Grades. You don't have to make sure that each student needs to use unexpected event grades, as it is evidence used to establish. "
Meanwhile, the school continues to work on the legality and logistics of staff vaccination obligations. This week, President of the New Zealand Principals' Federation, Perry Rush, released an informal poll collected from principal associations across the country. This shows that "the COVID vaccination compliance rate in schools throughout Motu is very high."
According to the survey, as of Wednesday, November 17, two days after the mandatory vaccination deadline, 2.2% of teachers have not yet received their first vaccination. It also stated that "4% of support staff, including admins, cleaners, caretakers, and teacher aides, do not comply with mandatory vaccination requirements."
Rush pointed out that his survey was "not entirely representative and not representative of some low vaccination areas", but "still, 54% of participating schools said. 100% of staff are vaccinated at least on the first vaccination.% of schools have at least one non-compliant staff.
"The principal who responded to the survey also noted that the introduction of the AstraZeneca vaccine is unlikely to affect vaccination compliance, according to informal conversations with staff.
"The principal also reported that many non-compliant staff were first vaccinated over the weekend to meet on November 15.NS Deadlines, allowing them to continue teaching in the field. Many have reported that having a deadline is a useful incentive. "
Rush acknowledged the work the principal had done with unvaccinated staff. "Encourage them to vaccinate, respect them and show them that they are important colleagues in the school community." He said the school's leadership was "many hesitant teachers and supporters." It helped staff maintain their position in your school and avoid the stress of having to fill the staff shortage later this year. "
On Friday, Rush said he was waiting for more information from the New Zealand School Council to assist the principal in the next step.
"Dismissal of non-compliant staff members may result, but the board and the principal acting on behalf of the board confirm that there is no prior decision and discussions with non-compliant staff continue. It's important that all options are documented, and alternatives are exhausted. Non-compliant staff have the right to support and represent, "he said.


UEG and compulsory vaccination work towards the end of the school year-School News
Source link UEG and compulsory vaccination work towards the end of the school year-School News