New Zealand
Turning Point: New Zealand Museums Work to Return Stolen Maori Ruins | New Zealand
IIn 2009, Āwhina Twomey received a call from her friend and member of her Rangitāneo Wairau iwi (tribe) asking if she could be on the South Island by 4 am next Saturday. She barked early on and asked why. The Canterbury Museum has agreed to repatriate her Tupuna (ancestor) or Koiwi Tangatta (ancestor's body) to her iwi.
It took iwi 70 years to fight the museum, and now their ancestors are home.
A group of 30 representatives from iwi traveled to Canterbury to receive their Tupuna that April and brought them back to Wailubar at the top of the South Island for burial.The bar is considered one of the oldest archaeological sites in new Zealand, Early radiocarbon dating dates back to 1300CE. There, their Tupuna was placed in a place carelessly dug up by European settlers in 1949 against the backdrop of the sound of the sea and Wyata (song).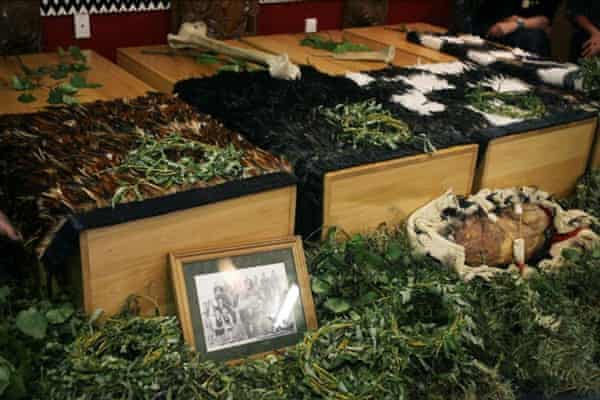 "It was an honor and touching, but of course sad," she said.
This was the first time a formal agreement was reached between the cultural institution and Iwi on the return of ancestral remains.
At that time, Twomey took a week for her new job Maori An educator at the Whanganui Regional Museum north of Wellington. She began to wonder if her workplace had Koiwi Tangata. Discovering that it was done, she felt forced to establish a set of guidelines on how to return those remains. Importantly, she wanted to correct some of the mistakes the Canterbury Museum made.
It included ensuring that the museum actively approached iwi about their Tupuna and led the iwi redemption process.
"What iwi wants to do, we listen. It just appears with Tupuna," Toumei said.
Trade-in of mummified head
Today, the global repatriation movement has forced cultural institutions around the world to challenge the concept of ownership. in recent years, European museums have submitted a request Above all, from Egypt, Italy, Chile, Australia, Canada and Gibraltar.
New Zealand, like all colonized countries, has a suspicious history of stolen and traded indigenous remains.
From 1769 to the 1970s, there are thousands of ancestral archaeological sites. Maori The indigenous Moriori of the Chatham Islands were treated as a subject of tradeable merchandise, curiosity and scientific interest. The toy moco (tattoo mummified head) trade peaked in the early 1800s and 1820s.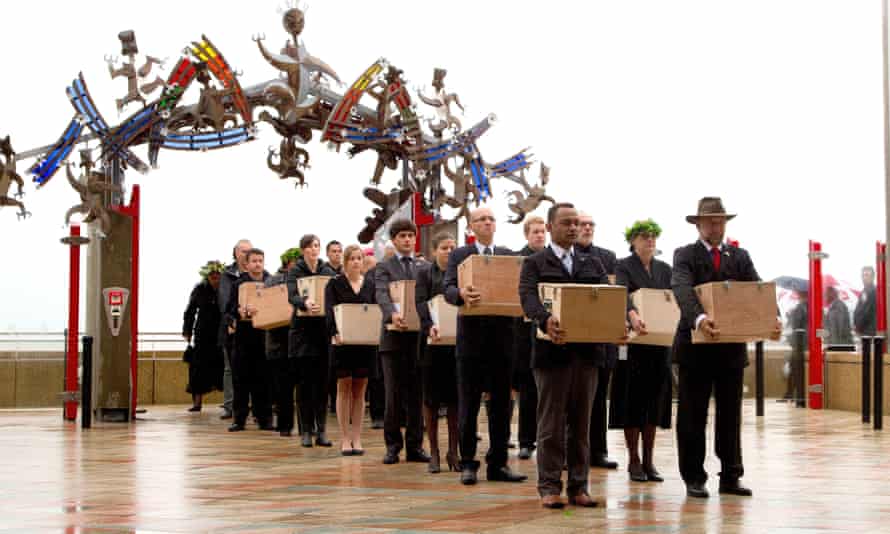 However, since the 1970s, New Zealand has a strong record of requesting the return of those relics from abroad. Toymoko's first major international repatriation took place in 1985, more than 100 years after Austrian naturalist Andreas Reishek sent him to Vienna. The project was led by the late Maori Queen, Te Atairangikafu, the director of the museum and politicians.
It was in 2003 that New Zealand created the first government-funded international repatriation program, Karanga Aotearoa. Currently, 800 Maori are back, with Moriori remaining.
After a successful bid for repatriation from abroad, the remains will be returned to Wellington's National Museum, Te Papatongarewa, and stored in Wahitapu, a sacred place to house the dead.
"While Koiwi is resting here, we confirm their sources in Iwi across the country, and then we start a conversation. The intention is to put them all back in place," said the project. Leader Te Herekiekie Herewini said.
The process is bittersweet for iwi, as many were unaware that their ancestors were stolen, and they were not frequently stolen by settlers who formed close ties to their community. He said it might be.
"I don't think many New Zealanders, including Maori, understand the depth of what happened here."
When I first took office in 2007, the attitude of foreign institutions toward the bodies was "9/10 of the law", but now it is changing.
"Part of it is the influence of indigenous peoples. People from Canada, America, Australia, etc. But part of it is that New Zealanders and Australians are raised with a better understanding of biculturalism. When they go to Europe or North America, they are very influential and work in museums abroad.
"They have a new school mindset."
Clean New Zealand backyard
But until recently, the process of getting domestic institutions to deal with their heritage with the same sense of urgency was slow.
"There was memory loss in New Zealand," he said.
Prior to this year, it was primarily the responsibility of individual institutions to set their own policies regarding the return of Koiwitangata under the Treaty of Waitangi. New Zealand founding document signed by more than 500 people Maori National burial law and UN declaration on the rights of the chief and the Imperial State Crown, and indigenous peoples. In general, it was up to the institution to act in good faith.
However, in June, Museums Aotearoa, the organization that oversees about 180 museums in New Zealand, adopted a policy of repatriation of Koiwi Tangatta and Taonga (treasure). It shows best practices for retaining, caring for, and returning ashes. Part of the policy is based on Āwhina Twomey's guidelines for the Whanganui Museum.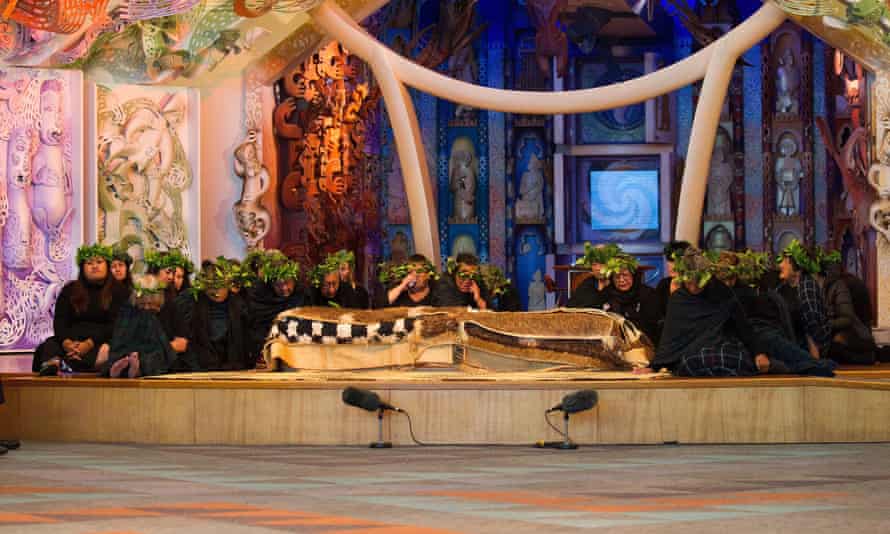 Policy leaders are as if repatriation efforts were more widespread. new Zealand, Mainly Maori.
Dr. Amber Alanui is a Maori curator of Te Papa and a former leader of the Ngakafu National Return Project, a group founded to study and support domestic return.
Her deportation efforts stem from New Zealand's desire to "clean her backyard first."
With the support of the Ministry of Arts, Culture and Heritage, Alanui has begun exploring New Zealand's own collections. In 2018, she surveyed domestic agencies about the collection of Maori and Moriori ancestral relics and finally found that 78% had at least 3,300 sets in Maori or Moriori.
She and her team began working on a set of guidelines, but felt it was worth considering more seriously and began to promote adoption as a formal policy.
It was like a turning point in the attitude of the people towards the remains of their ancestors.
For Maori, the past is very much related to the present, Alanui said, and it includes ancestors.
"It is very important for us to ensure that they are protected and where they should be, because that is our identity. Where they are buried makes us whenua ( It is important because it connects to the land). "
There is still resistance to changes from the anatomy department and DNA research institutes.
"This is really interesting. This scientific and cultural debate is about what is right to do. But you do not have ethical consent and the remains are ethically obtained. If not, you don't have the legs to stand. We're in 2021 and we're changing the way we look at things. "
Āwhina Twomey said he needs to ask himself if his grandparents and ancestors want to be disturbed from the rest area.
"These are humans and humans."
Turning Point: New Zealand Museums Work to Return Stolen Maori Ruins | New Zealand
Source link Turning Point: New Zealand Museums Work to Return Stolen Maori Ruins | New Zealand