Sports
Tom Latham NZ missed the opportunity to share a historic and special moment with Pakistan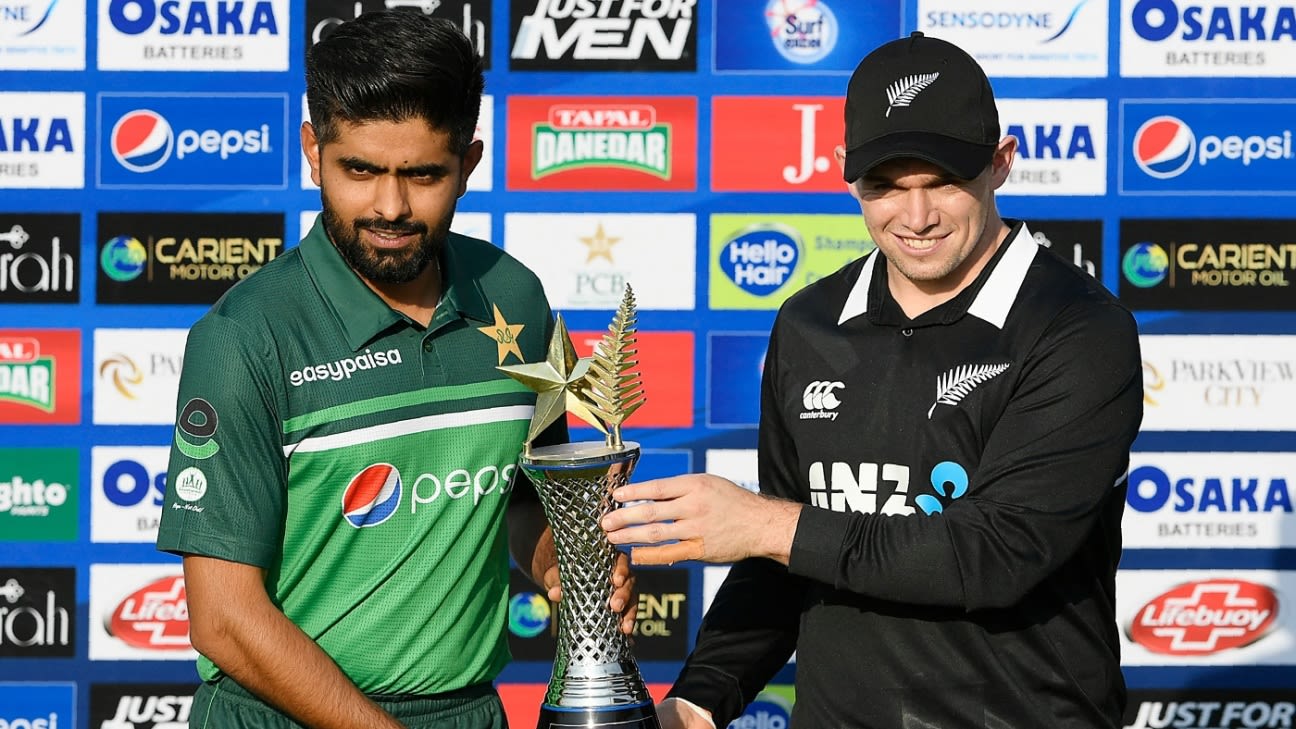 news
The captain admits the cancellation of the tour is "very disappointing", but thanks to Pakistani authorities NZC to keep the players safe.
Tom LathamThe canceled Pakistani series captain of New Zealand admitted that the team's decision to withdraw from the tour due to security concerns was "extremely disappointing" for Pakistani fans. Latham, now in Dubai, spoke with New Zealand's internal media channel to elaborate on the fateful decision to cancel the tour minutes before the start of the first ODI in Rawalpindi.
"It was like a regular match day," he said from a hotel room. "We left at 12:30 and got a message that we were having a team meeting at 12 o'clock in the WhatsApp group. Everyone was wondering what was going on, so we headed I received the news that I was there. It was interesting 24 hours after the decision, but obviously everyone on the ground at NZC and the Players Association, Pakistan and NZ Cricket put the safety of the players first. But it was great to arrive in Dubai in 24 hours. Everyone was very grateful. "
The tour will be the first ODI after NZC CEO David White later stated that it was a "concrete and credible" threat to the tour side, not shared with PCBs or Pakistan. It was canceled on the same day. It offended authorities, especially PCB Chair Ramiz Raja and CEO Wasim Khan. Latham said, "We talked about the historic nature of the tour 18 years after New Zealand's last and paid tribute to the Pakistani authorities and NZC for putting player safety first.
"Of course, it's very disappointing for them. [Pakistan and their fans]"It was something they were very proud of," said Latham. "I remember having a round of captains with Babar. [Azam] See how happy he was to take us there with an international cricket the day before. He was so excited that it was a historic moment when New Zealand cricket returned 18 years after he was last there. Being part of that would be special, but obviously things have changed. NZC acted swiftly with the people on earth in Pakistan. Pakistani authorities were great while we were there after the decision. They kept us safe at the hotel, and we certainly need to thank them. "
Latham also said that everyone was relieved to have left Pakistan safely and arrived in Dubai, and the players were "looking forward to going home."
"I was able to arrive in Dubai 24 hours after the decision was made. It was nice to have everyone connected in a group and spend some time together. It was a busy 24 hours but everyone is fine. So I'm looking forward to going home.
"It's been pretty busy 24 hours since we knew we were heading home. Everyone treated it a little differently, but during the 24 hours we spent in Islamabad we were solid as a group. Stayed. Safely, everyone was certainly very happy to be here. "
With New Zealand's decision to withdraw from the tour, Pakistan's home season was busier than it was more than a decade ago and was quickly unleashed. As scheduled for October, the England and Wales Cricket Commission, without citing specific security threats, because of the well-being of general players and "increasing concerns about traveling to the region" A few days later, the men and women also announced that they would not be touring. The prospect of a visit from Australia on the tour next March seems to be very far.
Danyal Rasool is the Deputy Editor of ESPNcricinfo. @ Danny61000
Tom Latham NZ missed the opportunity to share a historic and special moment with Pakistan
Source link Tom Latham NZ missed the opportunity to share a historic and special moment with Pakistan