New Zealand
The new 341km Central Otago Tour Route begins in Queenstown and ends in Dunedin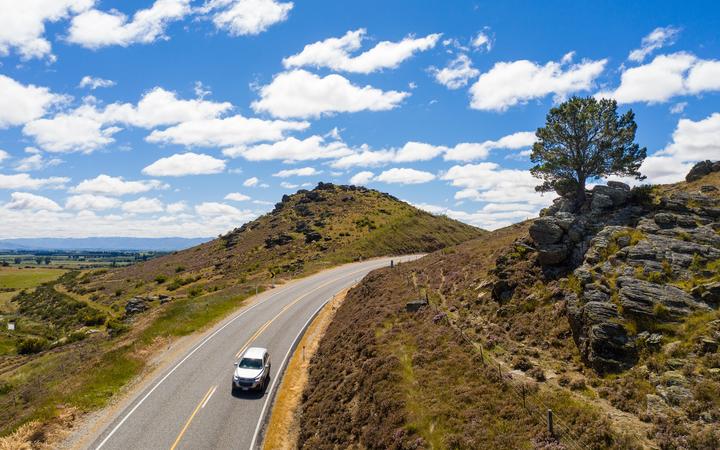 Central Otago has launched a new tour route aimed at encouraging people to explore further from the well-beaten roads.
The 341km route runs through Central Otago, winding from Queenstown via Ranfurly and Middle March to Dunedin. There are two electric car charging stations and a new viewpoint along the way.
Today, Central Otago Mayor Tim Cadogan, Dunedin Mayor Aaron Hawkins, and Queenstown Lakes Mayor Jim Vault exchanged stones from their respective regions before declaring the route open.
Dylan Raaschbrook, general manager of Tourism Central Otago, said the tour route had been going on for a long time.
"Tour routes have long been the vision of the Central Otago community, and seeing that vision come true is a great example of what the community can achieve when working together on a project," he said in a statement.
"Looking at other tour routes (for example, connecting south scenic routes), it is clear that many communities along the way have economic, cultural and social benefits.
"Having an officially recognized and for-sale tour route is a great way to encourage people to explore the places and diverse authentic experiences that the three partner regions must offer. We know that New Zealanders love the good roads Travel. "
The new 341km Central Otago Tour Route begins in Queenstown and ends in Dunedin
SourceThe new 341km Central Otago Tour Route begins in Queenstown and ends in Dunedin