Sports
The former coach of the Kiwis league is one of the opponents of the All Blacks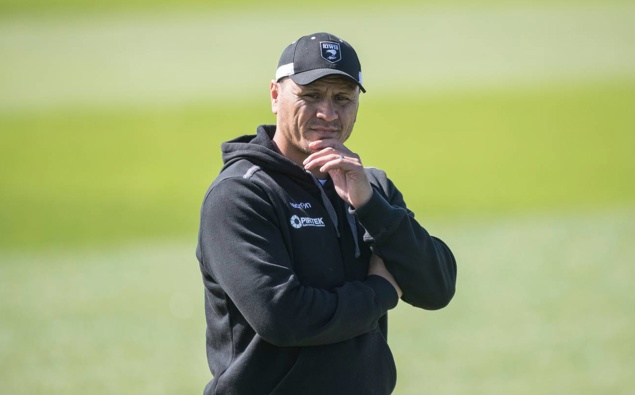 Former Kiwi League coach David Kidwell will help Argentina prepare for next year 's Rugby World Cup.
Kidwell, 45, has resigned from the Parramatta Eels where he was Brad Arthur's assistant.
In what Daily Telegraph described as a shocking decision, Kidwell will assist Argentina coach David Ceica, the former boss of Wallabi.
"Cheik was quite clear, he thought I was the guy he wanted as a defensive coach, but he was clear he needed me this year," said Kidwell.
"It simply came to my notice then. It is not in my nature to give up a contract; it was clear that this was not an opportunity I could miss.
"He is building our team and our plans for the World Cup (2023), so I have to be there.
"I will never say never to return to the NRL, but I'm really excited about this opportunity.
"If I did not take it now, I would regret it in my life, I will not become younger.
"It's an amazing feeling to know that I'm going to the World Cup in France. It's a world spectacle, it's the third most watched sporting event in the world and being part of it, having it on my resume, is very exciting."
Kidwell revealed that he had previous experience in rugby assisting Japanese coach Jamie Joseph before the last Rugby World Cup. He met Cheika through a mutual friend.
Kidwell, who grew up in Christchurch, a striker who played 25 tests, had a brief and disastrous period as head of the Kiwis in 2017.
His career as a player included a spectacular confrontation with the infamous Australian striker Willie Mason in a test in Auckland.
He was an assistant coach at the Melbourne Storm and Wests Tigers. Kidwell played for the Eels, Roosters, Storm and Rabbitohs in a long NRL career.
Parramatta coach Arthur said the club wished Kidwell all the best and understood what a good opportunity it was for him.
The former coach of the Kiwis league is one of the opponents of the All Blacks
Source link The former coach of the Kiwis league is one of the opponents of the All Blacks