Business
Taste Manawatu with City Slicker Honey – NZ Entrepreneur Magazine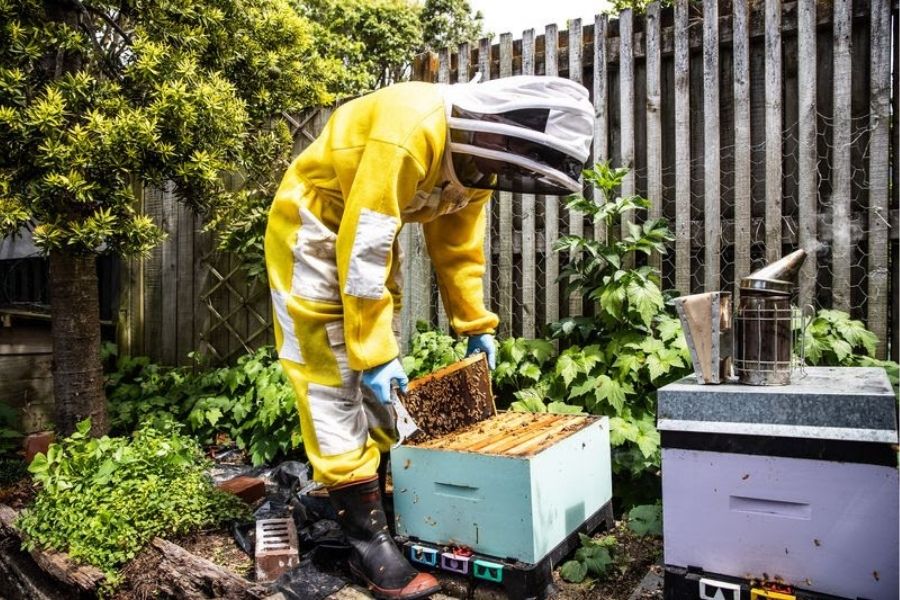 Tim Coulson was just 11 years old when given the first bee hive. Seven years later, he had 50 urticaria throughout Manawatu, and his business was City slicker honeyIt's lively.
There is no doubt that Tim achieved an incredible amount already at an early age, but that would not have happened without much effort and sacrifice. From checking urticaria on the weekends to facing different challenges for age and suffering some puncture wounds, Tim overcomes everything and is a unique bee in the heart of Manawatu. Created a business of.
"Our products are different because we have urticaria in different parts of the district and do not mix honey. That is, every batch of each hive has a very different flavor, the Manawatu flavor. It's like "tasting". "
"We also put our beehives in people's backyards for free, which is very beneficial to their yard, and they also get two bottles of honey for free! Now the honeycomb! There is a waiting list of people who want. "
Like most successful businesses, Tim has a great team behind him to support the work he does in the birdhouse. It was actually with a group of 11th year Young Enterprise Scheme class school friends, where they decided to set up a company centered around Tim's love for bees. And thanks to the wins in some areas, with cash infusions, City Slicker Honey has become a fully functional honey business, directly to the general public and by expanding the list of local retailers. I was able to establish my position.
"Without the help of Young Enterprise Scheme, we definitely can't be in place today. Their business mentors are very supportive. If you're a young person with business ideas, go out and do it. We strongly encourage you to participate. "
Tim's parents also make up the majority of Cityslicker Honey and have installed a complete processing unit downstairs in their family's home to ensure they comply with all correct food licensing requirements and food safety facilities- Tim's mother is also named, after a lot of deliberation by all involved.
And while everything is becoming rosy for the 18-year-old, there are definitely some lessons for young entrepreneurs.
"For a long time, and even now, the biggest struggle to some extent was my age. Most people would tell me" you're a little too young "to run a business. I found networking difficult. I also learned that I don't trust people so much because I made some promises and didn't succeed.
"My time management skills are still an ongoing task, which can lead to poor management and performance of the hive itself."
But Tim is resilient to his approach to business, and if you don't make mistakes often, you believe you're not doing it right. And he sees taking a step back to ride a mountain bike or seeking advice from others as a way to overcome all the challenges that arise. Tim is also proud of who he is today, thanks to City Slicker Honey and for all reasons.
"Because I started very young, it certainly helped me develop a solid work ethic and be more confident. I wasn't very extroverted, and now I'm the head of St. Peter's. I'm a boy, and I know I couldn't come here without business because it pushed me out of my comfort zone. "
So is 11-year-old Tim proud of 18-year-old Tim?
"Sure! At first I remember wondering how cool it would be to have 20 urticaria, and when I reached 20, I thought 50 would be better. And now here I am now 200 -I have a dream of having 300 urticaria! "
Tim is also passionate about the environment, and everything he does at City Slicker Honey is about bee protection and sustainability. From reusable glass bottles to compostable packaging, Tim and his team are doing their best to keep their business running with minimal waste and do the same for others. I want to challenge.
So what's next for Tim?
While earning a business degree from Massey University, City Slicker Honey continues to grow. Here, empty limits and age do not hinder success. His parents may have to buy a bigger home, or Tim will have to consider moving the business offsite.
---
Innovation nation A series celebrating the story of innovation and entrepreneurship across New Zealand.
Innovation Nation is proudly supported by:
Taste Manawatu with City Slicker Honey – NZ Entrepreneur Magazine
Source link Taste Manawatu with City Slicker Honey – NZ Entrepreneur Magazine