Education
Navigation support for Pacific students – SchoolNews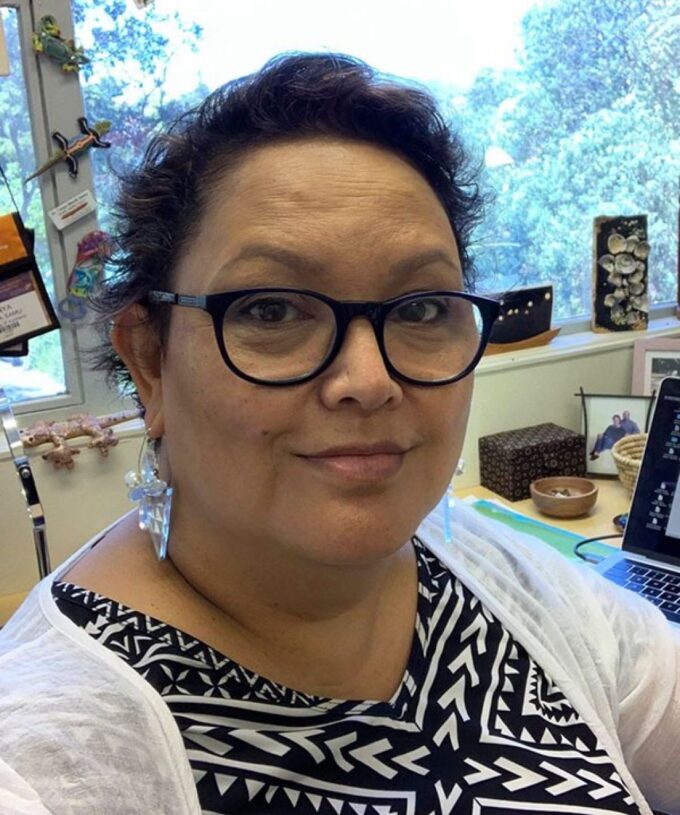 Designed to help teachers become more culturally informed, confident, and competent in their interactions with Pacific students and their parents, families, and communities. Tapasa Cultural Competencies Framework for Pacific Student Teachers Made by the Ministry of Education.
Vocational Training and Development (PLD) on how to get the most out of Tapasā is now available in early childhood centers and schools with a large number of Pacific students in Aotearo.
It will be provided Twi Twia | Study circleUsing a program developed by Waipapa Taumata Rau |, Pacific University researchers at the University of Auckland, in collaboration with the Tui Tuya Pacific Team and Tautai ole Moana, created a program designed to improve outcomes for Pacific students.
Pacific researcher Dr. Tanya Samu, Senior Lecturer in University Education and Social Work, says that because education is about health, housing, employment, "Improving educational outcomes for the Pacific population is about social justice, equality and equity, yes. "But it will also be an economic driver." Dr. Samu's research is cited in the training.
The Tapasa (Samoan word for compass or textbook) framework was introduced in 2018, but it is still relatively new to teachers as its widespread distribution has been hampered by Covid-19, says Jacoba Matapo, Associate Dean of the Faculty of Pacific and one of the program developers.
"Tapa is quite unique in that he moves from early childhood to high school and also from student teacher to school leader. This is a very comprehensive framework. "
It is built on three turrets or brackets, says Dr. Samu. "Awareness of the diverse identities, languages ​​and cultures of Pacific students; Establishing strong and collaborative relationships between teachers, families, and communities and educators that are effective for Pacific students. "
He said Tui Tuya Tapasa training is tailored to the needs of the schools that receive it.
"If you are in Oamaru, where there has been a significant increase in Tongan population in recent years, you may need to learn more about Tongan culture.
"But if you are a teacher in Pukekohe, which has a large Kiribati community, you need to learn about this non-Polynesian culture in order to be able to interact with specific students in your Pacific."
Dr. Matapo says things would be different at a school where Pacific students make up the majority of different backgrounds, or at a school where many students have just arrived, as opposed to a school where Pacific communities have long been established.
"The needs and goals of early childhood education centers also differ from the needs of primary or secondary schools."
The needs, experiences and goals of the individual school teams and teachers that shape the training they receive are crucial.
"Our solution is to jointly design the whole process with our participants," said Dr. Matapo.
"When our participants achieve the goals they set themselves, that is when we will know that we have succeeded."
He said that while tapas training is bespoke, there are common elements; One is for teachers to look after themselves.
"It means knowing their 'why' and also confronting your own assumptions and biases. It means exploring the culture, identity, language and value of these subjects in the lives of the students they teach. "
Teachers are also encouraged to explore their relationship with students.
"Teachers ask themselves, 'Do my Pacific students feel valued for the way I interact and get involved?' "You can have a whole set of pedagogical strategies, but without this interconnectedness, they will not be sustained," he said.
The training emphasizes that relationships go beyond the classroom.
"Over the past 20 years, research has really highlighted the importance of families," says Dr. Samu. "It may not sound like rocket science, but in the past there was a tendency for schools to determine the terms of this relationship. It is about how parents can support schools and not the other way around. "Relations must go in both directions."
Teachers should also check to see if Pacific students feel valued for their cultures, languages ​​and identities at school, he says.
"It's not just about whether students feel respect for their cultures, but also about using aspects of that culture to study a variety of subjects."
A concrete example of this framework is a high school science teacher who invited the parents of some Pacific students to a class together to teach the term umu, a samurai term for land stoves. He explained the scientific concepts involved, such as thermodynamics and convection.
Further observations included actually preparing umu and cooking, which helped the teacher better understand the cultural aspects of umu-making and deepen her relationship with her parents. Students, meanwhile, have a better understanding of the science behind Umu and the value of traditional knowledge and culture.
While this framework is an important and positive start, Dr. Samu and Matapo want to see the knowledge and traditions of the Pacific in the National Curriculum, and Dr. Samu is currently participating in the Curriculum Review with his ideas and research.
They also want to ensure that Pacific student-centered initiatives are developed and led by the people of the Pacific as they have been, and see that more has been done to study and address structural racism within education.


Navigation support for Pacific students – SchoolNews
Source link Navigation support for Pacific students – SchoolNews