Business
Interview: Anne Barnett, Wellington UniVentures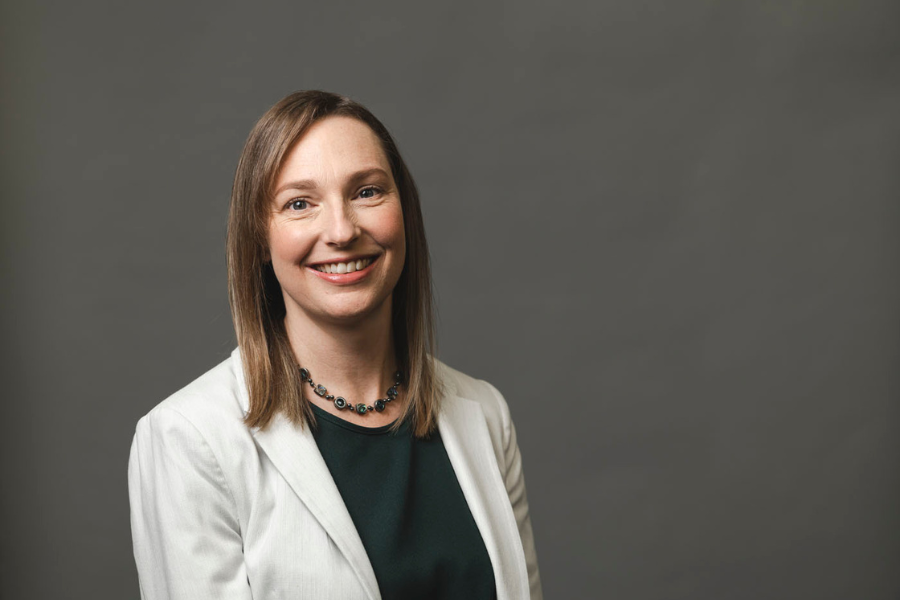 Expressing its purpose to lift lives everywhere with knowledge, Wellington UniVentures work with Te Herenga Waka – Victoria University of Wellington innovators plan their research into actions to create a solution. Wellington UniVentures does this by connecting innovators with partners, businesses and investors to enable the growth and development of their ideas and innovations.
The group's CEO is Dr Anne Barnett. In nearly 10 years at Wellington UniVentures, Anne has overseen strong growth with 13 deep technology and licensees across biotech, clean energy and sustainable building products. Moon Labs, X Table a Wealth. Anne serves on the boards of Rekover Therapeutics, Liquium and NZ Innovation Booster.
We asked Anne about her current views on expanding the capacity of the social economy to open up opportunities for a wide range of University research to reach society and change lives.
---
NZ ENTREPRENEUR: What drew you to WELLINGTON UNIVENTURES and how has the company changed since you joined in 2013?
ANNE BARNETT: I'm a scientist by training, but I've always been drawn to using new things in practice. After finishing my PhD in physics, I started doing market research and startups. I learned how to have 'skin in the game', to sell things for a living – an important lesson you can't learn in a classroom.
I joined Wellington UniVentures, formerly known as VicLink, in 2013 as a Marketing Director. At that time, the company was coming out of a serious restructuring, and was licking its wounds. I saw a company that could be at the top of its game, given the caliber of research at the University, and I wanted to be part of that change.
In four years, I built a team that allowed us to double the number of startups we support and spin six new teams. I became CEO in 2018, and since then we have continued to grow and spin on new businesses. We have around 30 people supporting around 60 devices at a time. We support a variety of initiatives, from ideas to help solve environmental problems and advances in the health sector, to educational tools and technologies to boost the economy. Regardless of sector, our work ensures that researchers, innovators and businesses can make a real impact.
NZE: WELLINGTON UNIVENTURES IS MOVING TO A SOCIAL ENTERPRISE BUSINESS MODEL. What started the change and how did it go?
AB: Impact philanthropy is something I have been interested in for a long time. When covid hit, like many people, I found myself focusing on 'what we do and how we do it', and that's when it started. I will study social media as a business major. At the same time, Wellington UniVentures is at a time when we see portfolio results from our investments, a time to rethink our investment strategy for the next generation of projects. All the pieces fell into place, and it clicked with me that this was what we were going to do.
Social enterprises are distinguished from non-profits or charities as they trade actively in a competitive market. In addition, although the company is driven by the need to continue to make money, they follow more than a profit motive with a model that is defined as a major part of the strategic decision-making process. . Keeping this in mind, our company is the best example of a social business because we have re-issued all the balances in new times, based on their research, are really ready to do the result and result.
What is new for us is that we are now looking to take advantage of the social model. We are building a simple results model that sits alongside our business model, guiding our new investment decisions to create results in line with our financial sustainability. The idea is that this approach will encourage us to significantly increase our results.
We are on tour. I don't know of any other agency looking to use a social media model for their own business although social media is usually at the project level, so there's no exact game plan to follow, but enjoy Many of us are part of this. guide us.
NZE: What advice would you give to university researchers who are interested in collaborating with industry or becoming entrepreneurs themselves?
AB: Entrepreneurship is a team sport. When you get to the point where you're ready to publish your research, it's important to have a support system you can rely on.
At Wellington UniVentures, we gather support around our researchers to ensure they have the right team to leverage their ideas. Our researchers are good, but they are not among the minutia of intellectual property, contract law, market research, investment and corporate negotiation. That's what we're going for. Our Marketing Managers are well connected between government and industry, and they help our innovators access the people and funding they need to advance their ideas. We work with our new clients to help increase their social media presence. One person cannot hold all this information and knowledge at the same time while advancing their research.
For those who want to book a business trip, it is important to lose the idea of ​​a unique business. Get a good overview of where your experience and passion lie, then build a team that plays to your strengths.
NZE: FOR A SMALL COUNTRY, NEW ZEALAND PUNCHES BETTER THAN ITS POUND IN WAYS OF EARNINGS FROM ITS COUNTRY. How can a business tap into this wealth?
AB: The quality of research coming out of Victoria University of Wellington is amazing. Our researchers are truly world leaders in space technology, economics, and health research. This provides a great opportunity for business and government to use the knowledge of the world at their doorstep but, sometimes, this potential is not used.
We are looking to change that. The University has extended Wellington UniVentures' mandate to support research and consultancy activities on behalf of the University. This means that we are now at the gate of business and public sector seeking to recruit the great talent available at the University. People can contact us with a problem or idea, even if it's not fully defined, and we work with you to determine which part of the research and development spectrum best fits your challenge and how we work together. We will connect you with leading international experts who can provide advice or research specific to your needs.
NZE: WHAT MAKES TECHNOLOGY EXCHANGE IN NEW ZEALAND?
AB: Our size is both complex and valuable. Generally, our market is small and it can be difficult to make money in bulk. This means that new companies are exploring the space and often go global to reach their full potential.
The other side of our small size is that it helps foster a well-connected business community. People in this sector know each other very well, often on a personal level, and we are always sharing information, experiences and ideas.
This close association can lead to interesting relationships. For example, we partnered with New Zealand financial services company, Booster, in 2018. Since then, Booster has committed to investing $10 million in emerging startups. Victoria University in Wellington. This investment has helped to strengthen the entrepreneurial spirit at the University, and economic growth in New Zealand.
NZE: What three things are you most proud of in your nearly ten years at WELLINGTON UNIVENTURES?
AB: Every time a new company is born out of research it is exciting and good. Our latest spinout, Liquium, is a success story in many ways. Liquium is leading research into clean ammonia production that can transform the energy and climate sectors. Its potential has been recognized worldwide, with CTO Franck Natali winning the Bill Gates Breakthrough Energy Fellowship in 2021. Liquium recently closed its $1.5 million investment round – a huge success and a sign of things to come. to come. It's a great example of real world leadership research, from the ground up.
I am also proud that we have been able to achieve successful exits from three of our spinout companies in the last three years. As a non-profit, we give back everything we earn, so this frees up money for us to nurture the next generation of talented innovators.
Finally, I am very proud of the Wellington UniVentures team that I have assembled during my time here. We have a combination of talent rarely seen in one place, especially since we have skills that are in high demand worldwide. Having a team that is highly visible but also faster and smarter has allowed management to create results at scale – and do so consistently.
Interview: Anne Barnett, Wellington UniVentures
Source link Interview: Anne Barnett, Wellington UniVentures