Education
Graduation spotlights mental health-School News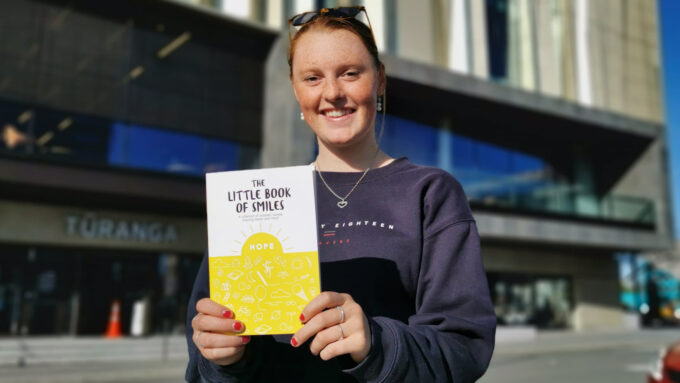 A talented Ala graduate and former participant in Canterbury's Young Enterprise Scheme (YES), she has realized her dream of publishing a mental health diary.
Samantha Fairhall, CEO of The Hope for Happiness, was the first 13th grade business student at Middleton Grange School to come up with the concept of The Little Book of Smiles with four classmates in 2018.
This group was a participant in the Young Enterprise Scheme. A program that provides support and mentoring for junior high school students to come up with innovative ideas and turn them into real businesses.
"I wanted to create resources that New Zealand youth could rely on in difficult times. I was always passionate about helping people and getting the best out of them." Fairhall says.
"Everyone knows how big a mental health problem is in New Zealand, so I took this opportunity to act and see where the need lies."
YES Canterbury Regional Coordinator Idoia Alday Gonzalez said: Students like Samantha are tomorrow's leaders, and it is imperative that they be empowered to drive change at a young age. "
Interactive books feature short stories, inspiring citations, recipes, drawing pages, and thought-provoking questions. All of these are designed to facilitate mental health conversations and provide a safe space for teenagers and young adults to record and process their tasks.
Last year, Fairhall faced her own setbacks when COVID-19 canceled her publishing program. She chose to focus and explore interests in other areas by studying certificates of sustainability and outdoor education through the Ala Institute of Canterbury.
After four years of hard work, the Financing and Development Fairhall is excited to say that this book is available for purchase. And it turned out to be in line with another big celebration.
"I published The Little Book of Smiles on my 21st birthday. I couldn't ask for any more timing!"
Send an email to your team to order The Little Book of Smiles for $ 25. [email protected]..
Ara is a regional partner and sponsor of Young Enterprise Scheme. The program works closely with Ara's approach of experiential and realistic learning to help develop problem-solving, leadership and communication skills.


Graduation spotlights mental health-School News
Source link Graduation spotlights mental health-School News