Business
Finalist of the Taranaki Power-up Idea Competition in the limelight – NZ Entrepreneur Magazine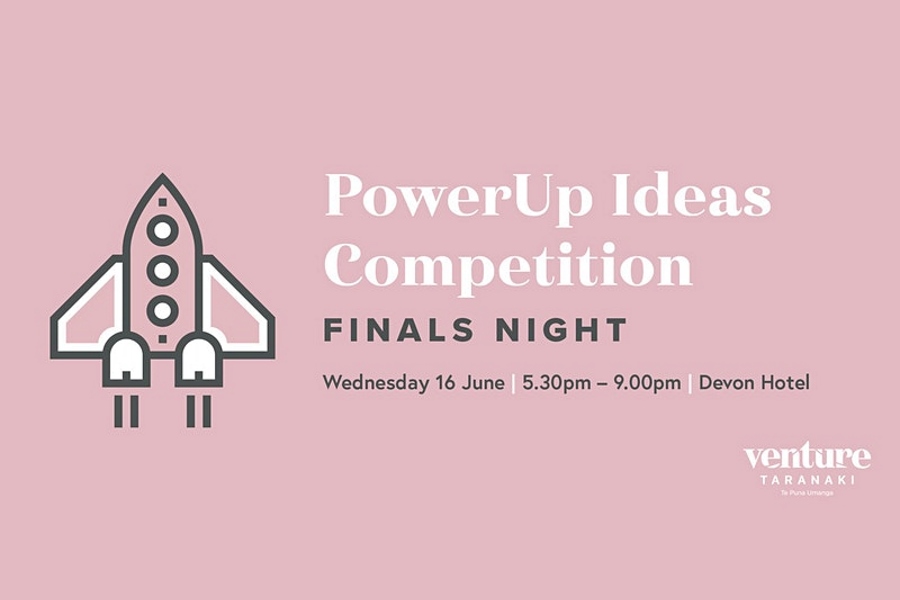 1 week from Power-up Idea Competition Final Night, Taranaki Regional Development Corporation's venture Taranaki spotlights the top five finalists.
We asked three questions. Each finalist provided insights into the growth and development of entrepreneurs experienced during the contest.
A popular night in Taranaki's Business Event Calendar, the Power-up Idea Competition Final Night will take place on June 16th in New Plymouth. Five finalists propose ideas to the jury, and one finalist wins the $ 10,000 grand prize. Invest in their ideas.
The top five finalists (in no particular order) are:
Karen Danenhower,

MamaGaia

– Products made from recycled products

Jenni Matheson, Mrinali Kumar and team,

A little ice cream

– Plant-based foods

Glen Stevens,

Sol + sea

– Innovative skin care products

Lauren Ome and Leon Power,

Nano bubble agritech

– Agricultural technology

Remy Zinfogel,

Calypso science

– Ocean currents and technologies focused on ocean currents
Thanks to the collaboration between Venture Taranaki and Soda Inc, finalists will be able to provide personalized support to help advance ideas, $ 3,000 seed funding, one-on-one mentorship, and two months of access to coworking spaces. received.

1) What is the most important thing in the PowerUp Ideas contest?
Karen, Mama Gaia: How to make a plan to scale up my business. I had a dream of where I wanted to go in the next few years and had a vague idea of ​​how to grow my business. Now you know how to handle different scenarios and calculate numbers to create a realistic business plan. It was hard, but it helped me decide on the specific steps needed to move the venture forward.
Jenni and Marinali, a little ice cream: The importance of being proactive and networking. There are many encouraging people who are energetic and excited to see us successful and want to support us in the best possible way. This helps us make important decisions about things we don't know much about. The combination of proactiveness and the support we receive from mentors (Kate O'Leary, Venture Taranaki, Manifold) has contributed to our success so far.
Glen, Sol + Sea: The PowerUp program has allowed us to improve and validate key aspects of our business, including single-minded, differentiated brand proposals and brand models, such as message, voice tone, personality, and content brand pillars. We have created core target consumer profiles and trial groups to test and research messaging and validate products, ideas, and important messages. The Powerup program helped develop and run this process.
Lauren and Leon, Nanobubble Agritech: Intellectual property is key if you want to invest in your business or ideas.
Remy, Calypso Science: Think of my business and myself as a professional in a broader context. My job as a scientist could be isolated on me and my computer alone. PowerUp is an opportunity to take a step back and think about where Calypso Science is located in the world, what the market needs, and how and where our products can make the most impact. Ease of use and the importance of real-world applications are now at the forefront of my mind in all decisions where scientific excellence has been the sole priority. Our goal is to provide science-based solutions to marine users and have the greatest impact.
2) What was the biggest turn?
Karen, Mama Gaia: I don't think I've changed direction, but being a finalist in the PowerUp Ideas contest has given me a clear path and confidence in taking the steps necessary to grow my business. I had a hard time deciding which aspect of the business to prioritize, but now I understand these things better and know who to approach when the next question arises.
Jenni and Marinali, a little ice cream: We joined the PowerUp program quite early on. This gives us the flexibility to change and adapt as needed. The direction hasn't changed yet, but we're exploring and expanding our knowledge base to reach our goals, including the best ways to reach consumers and where to find the most sustainable packaging options.
Glen, Sol + Sea: There was no real change in direction, but the PowerUp program allowed us to laser focus on our business objectives and keep us on track. Participation in PowerUp solidifies the "reason" and confirms the main purpose of our business to protect and restore your skin and ocean.
Lauren and Leon, Nanobubble Agritech: As our business is in its infancy, we are busy conducting many proof-of-response trials in various industries. Not surprisingly, as we brought our products to market, conducted in-depth market analysis, tested market suitability, and continued research and development of our products, there was a major shift after the trial. One of the things we didn't expect was the many opportunities to partner with various NZ groups. This helps us transform our business ideas from just local businesses to truly global opportunities.
Remy, Calypso Science: This was a change in focus rather than a change in direction. We considered our clients as individuals and investigated barriers that prevented them from accessing data in their area of ​​work. It can be technical expertise, time, or just knowledge about data availability. The more you understand these needs, the closer you are to ensuring that your data is used to the fullest. The success was that the model was running without glitches and the code was neat. However, the goal post has moved. We know that success is creating a solution that we can use and facilitating access to this data.
3) What did you think was true / correct, but turned out to be completely different from your original idea?
Karen, Mama Gaia: I can't identify what turned out to be completely different from my original idea, but PowerUp gave me clarity and confidence. It was incredible to talk through my ideas with so many people who provided different perspectives and helped fine-tune our future approach. It was invaluable to receive this support in conducting my business.
Jenni and Marinali, a little ice cream: Before researching the best packaging options available for our products, we considered plastics to be the "villain" and the most unsustainable option. On the contrary, plastics are reusable and recyclable in New Zealand, so they are the best option we have encountered today. Other options, such as cardboard tubs, which are considered more sustainable than plastic, include PET linings that are not recyclable in New Zealand. If anyone is reading a more sustainable and eco-friendly option for ice cream packaging, please contact us on Instagram, Facebook, or LinkedIn @kindaicecream. I want to collaborate.
Glen, Sol + Sea: The time frame required to investigate, develop, validate, and execute the core fundamentals of your business. Our time frame has doubled from our original plan. This is good because I'm playing a long game. The extended time meant that I was able to participate in PowerUp and get additional help to reach the deliverables and goals before launch. PowerUp has laid a solid foundation for a successful and long-lasting Taranaki-based business.
Lauren and Leon, Nanobubble Agritech: I don't know yet, but at this stage everything is on a roller coaster!
Remy, Calypso Science: Before joining PowerUp, I was 100% convinced that marketing was boring. This process made me cherish and even enjoy this process. Creating a marketing strategy for my business is to share the stories hidden in my dataset with like-minded people who are as deeply caring about the ocean as I am.
For more information on PowerUp, please visit: Taranaki.co.nz, Or inquiries about venture Taranaki service emails powerup@venture.org.nz..
---
Finalist of the Taranaki Power-up Idea Competition in the limelight – NZ Entrepreneur Magazine
Source link Finalist of the Taranaki Power-up Idea Competition in the limelight – NZ Entrepreneur Magazine