Sports
Extraordinary Kiwi schoolgirl struggles in the 400m final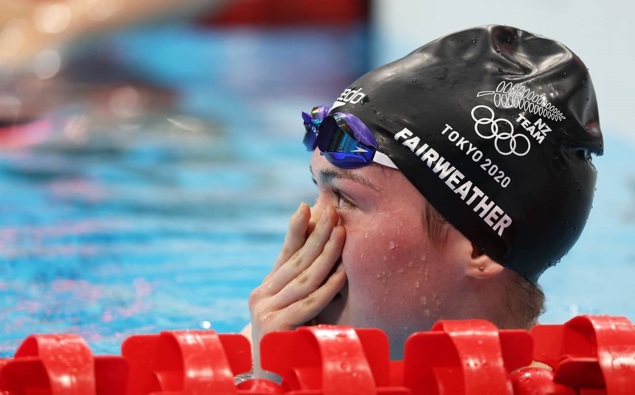 It was a race that was too far away.
Dunedin schoolgirl Erika Fairweather finished eighth in the Olympic 400m Freestyle Final, where Ariarne Tittoms of Australia won against the legendary American Katie Ledecky.
Fairweather was unable to back up her excellent heat performance and struggled in the final from the beginning.
The fair weather time in the final was about 6 seconds behind her illustrious heat time.
Fairweather said it was "not my best performance", but she didn't allow it to define her gaming experience.
Fairweather broke New Zealand's record for Lauren Boyle as he tried to break the drought of New Zealand's 25-year Olympic swimming medal and passed the fourth fastest qualifying.
She was also about to become the second woman in New Zealand to win the Olympic medal, following the late Jean Haring (Nee Stewart), who won the 100m backstroke bronze medal in Helsinki in 1952.
Like Stewart, Fairweather-the 2019 World Junior 200m Champion-is from Dunedin. The 17-year-old Fairweather ranked 15th in the Tokyo 400m backstroke field, defeating the previous best in 4 seconds, finishing 2nd in the heat and breaking the mark set by world-class freestyler Boyle.
Fairweather is lined up tonight in her favorite distance of 200m freestyle heat.
Extraordinary Kiwi schoolgirl struggles in the 400m final
Source link Extraordinary Kiwi schoolgirl struggles in the 400m final