Education
Changing Vocational Education for the New Zealand Defense Forces – SchoolNews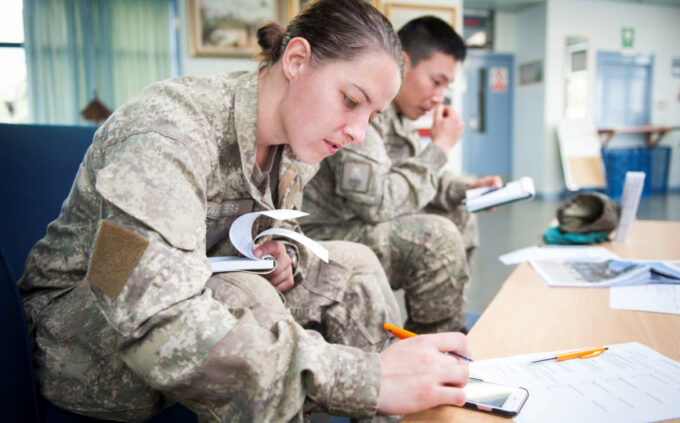 The New Zealand Defense Forces and Te Pukenga have signed a relationship agreement under which both organizations will work together to provide world-class training and qualifications for defense personnel.
This new agreement combines training and education previously provided by the Transitional Industry Training Organization (TITOs) and the Technological and Polytechnic Institutes (ITPs) in a new agreement with Te Pūkenga and will facilitate the NZDF's training and education services. As the Vocational Education Reform (RoVE) continues.
As the largest professional qualifier in Aotearo, New Zealand, NZDF staff completes more than 4,000 professional qualifications each year. Te Pukenga is responsible for bringing together the country's 16 technology and polytechnic institutes and industry training organizations and will become New Zealand's largest provider of higher education. The organization will use its national and regional achievements to become a partner in long-term skills training for firms and industries where students are placed at the center of a cohesive, sustainable system.
Colonel Andrew Brown, commander of the New Zealand Defense College, says the NZDF has always believed that learning is key to success.
"I am very proud to have signed this agreement today with Stephen Town, CEO of Te Pūkenga. This is the culmination of important work in establishing NZDF as a Te Pūkenga Foundation Partner, and it recognizes the NZDF on-the-job training and education needs.
"This agreement underscores the NZDF's desire to be a leader in on-the-job training and education, to harness the inherent strengths of our people by promoting lifelong learning," he said.
With over 100 deals in three services, including Construction, Engineering and Hospitality, NZDF offers the best career options and ongoing training for any New Zealand employer. The NZDF supports its staff in obtaining qualifications registered within the New Zealand Qualifications Framework, complementing their military training.
Te Pūkenga CEO Stephen Town says the signing is a significant step forward to better support one of New Zealand's largest employers.
"Such a partnership is how Te Pūkenga will have a real impact on the lives of thousands of New Zealanders. This was not previously possible in the New Zealand Vocational Education Sector, but with this agreement, we are working together to simplify the New Zealand Armed Forces with vocational and applied training.
Both the NZDF and Te Pukenga are required to operate Te Tiriti in all aspects of their operations and are committed to improving outcomes for Maori and the bicultural competence of all their people.
Colonel Brown said: "The NZQA has just acknowledged (as reported in the NZDF GTE NZQA External Evaluation Review) that NZDF students identified as Maori and Pacific achieve qualification outcomes equal to those of the NZDF and other Far superior to their peers, students in general. Populations. "
Stephen Town added: "Ensuring equal results for all our students is a top priority for Te Pūkenga and we look forward to working closely with the NZDF to learn what works for them and how it can be used in our network."


Changing Vocational Education for the New Zealand Defense Forces – SchoolNews
Source link Changing Vocational Education for the New Zealand Defense Forces – SchoolNews