Business
Business needs a break-Bay of Plenty Business News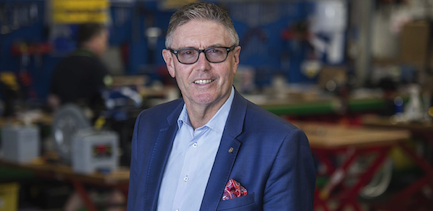 What we want is that even in the post-Covid blockade world, we know that businesses are facing ongoing challenges. There are two ropes on the cliff that will help you get back to the top, but we also know that there are many things that can't be done easily.
MAnyone who relies on trade with Australia would be relieved to see the cross-Tasman bubble open, not only for staff but also for professionals.
Unfortunately, this does not address the problem of skilled migrant workers, and lack of skills has proven to remain a serious problem for large and small businesses. According to a recent report, it's time for a new immigration policy, but I think the problem is broader.
As we advocated on behalf of the business before the last election, it's time for a much bigger job: population strategy. It is important to the economy and many parts of New Zealand's life.
You need to decide how big you want your country to be as it drives infrastructure, housing and health policies. In other words, it also determines the skill mix for immigrants, so you need to think about the skills your population needs. As our educational system.
Training, education, skills and immigration are important policy mixes for New Zealand. This is to replenish our workforce, combined with a rapidly aging workforce (the top three of the world's aging population) and a lower birth rate that is well below what is currently needed. Now is the time.
In addition to these big picture issues, there are many other policy and legal changes facing businesses.
Recently, the minimum wage has risen to $ 20 per hour. This is the third in a series of rises in which the minimum wage has risen by more than 25% in the last three years. But does raising wages drive productivity that enables businesses to grow?
Also, the government is on the agenda of just one business-focused law or policy, which in a nutshell. This is the cumulative effect of this and other policy and legislative changes, a change from five-day sick leave to a fair wage agreement.
As part of the BusinessNZ network, we regularly discuss these issues with the government, provide feedback and help shape their response. Companies need to take a break.
At a hands-on level, we support our members with expert on-tap advice, advocacy, events, business services, and learning to help them succeed in their business together. EMA has been here for you for 135 years, we are anxious to hear from you, and we are here to hear.


Business needs a break-Bay of Plenty Business News
Source link Business needs a break-Bay of Plenty Business News