World
Australia news live updates: Wong calls for restraint over China's 'disproportionate' exercises; buybacks recommended for NSW flood victims | Australia news
Key events
A woman on the Gold Coast has had a run-in with the feared drop-bear, a vicious Australian creature that has been the bane of tourists for decades.
Coalition used private contractors to collect intelligence on Nauru asylum seekers
The Australian government used private security contractors to collect intelligence on asylum seekers on Nauru, singling out those who were speaking to journalists, lawyers and refugee advocates, internal documents from 2016 reveal.
Intelligence officers working for Wilson Security compiled fortnightly reports about asylum seekers "of interest", including individuals flagged as having "links with [Australian] media", "contact with lawyers in Australia" or "contacts with Australian advocates".
The reports, seen by the Guardian, were circulated among a group of senior government officials, including superintendents and commanders in the Australian Border Force, officials in Australia's immigration department, members of the Nauru police, the Australian federal police and other private contractors operating on the island.
The reports were compiled in a year of intense protest against offshore detention, and were designed to brief the government about the activities of individual asylum seekers, including children, who were viewed as a threat to the regional processing centre.
They identified influential community members, protest organisers and anyone spreading "negative propaganda" about offshore detention or having a "negative influence" in the centre. Wilson also kept tabs on asylum seekers who were considered "pro-security" and may have the ability to influence others in the detention centre.
Read the full story here.
John Tingle, Shooters party founder and former broadcaster, dies at 90
John Tingle, the founder and vice-chairman of the New South Wales Shooters party, has died aged 90.
A former ABC journalist and broadcaster, Tingle moved into commercial radio in 1969 including forays into talkback radio.
Tingle also presented television programs on Seven, Nine, ABC, SBS and Win throughout his career.
In 1992 Tingle founded the Shooters party in response to regulation over gun ownership. He was elected to the NSW Legislative Council in 1995 and served until 2006.
He is survived by three children, including his journalist daughter Laura Tingle, the chief political correspondent on ABC's 7.30 program.
Mystery man found in North Sea spent most of his life in Australia, scientists reveal
Scientists in Perth may have helped make a breakthrough in the decades-old German mystery surrounding a man's body found floating in the North Sea after tests suggest he spent most of his life in Australia.
The man, dubbed "The Gentleman" by investigators in 1994 after his body was found by police off the coast of Heligoland, a German archipelago, was weighed down by cast iron cobbler's feet.
He earned The Gentleman nickname due to his smart clothing: a wool tie, British-made shoes, French-made trousers and a long-sleeve blue dress shirt.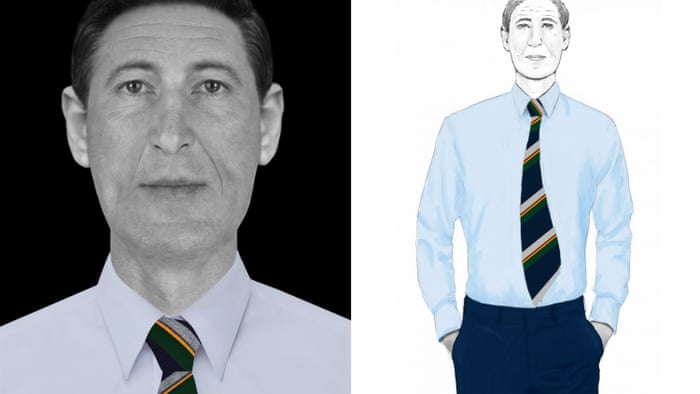 The case has baffled German police for 28 years, but criminologists and forensic scientists from Murdoch University may have helped to unravel the mystery after they ran new tests.
They found the man spent most of his life in Australia. Investigators in the 1990s determined he was 45 to 50 years old.
Scientists made the discovery by following the principle of "you are what you eat", performing an isotope ratio analysis of The Gentleman's bones.
Differences in climate, soil and human activity across the globe change the isotopic compositions of food, water and even dust – reflected in the isotopic compositions of human tissue.
Researchers from overseas universities were recently also able to get a DNA profile of the man.
There's hope it could match with DNA being collected as part of Missing Person's Week, where authorities have been calling on Australians to come forward for testing to help solve some of the nation's cold cases.
Investigators have been slowly piecing together The Gentleman's past for years.
The iron tools he was weighed down with were only recently disclosed by police, his shoes are expensive and his distinctive green, yellow and blue striped tie may signal he belonged to a specific organisation.
– From AAP
Western Australia records two new Covid deaths
Two people with Covid-19 have died in Western Australia overnight, with the state recording 2,911 new cases on Saturday morning, 346 people in hospital, and 14 in ICU.
Fire in Sydney's Croydon under control after 15 people evacuated
The structural fire in the Sydney suburb of Croydon appears to be under control.
Fire and Rescue NSW crews have been battling the blaze, which force 15 people to be evacuated from the building.
Residents in nearby suburbs were warned to keep windows, doors and vents shut to avoid smoke spreading over the area.
A message sent to residents in nearby suburbs at 11.28am advised "the incident has been resolved".
Victoria's elective surgery waiting list balloons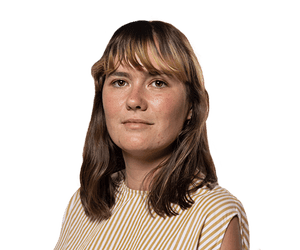 Caitlin Cassidy
The elective surgery waiting list in Victoria has ballooned by 21,000 compared to the same time last year, performance data released this morning has found.
The number of people waiting for surgery in Victoria for the quarter ending in June this year is 87,275 – a 21,000 increase from the same quarter last year.
The figures are still a drop from the January to March quarter, when 88,920 people were waiting for surgery. There was a 48% increase in elective surgeries compared to the previous quarter.
The health minister, Mary-Anne Thomas, said the state was in the midst of a "record-breaking" period of demand on the health system.
But this latest data shows that we are weathering the storm and building a system that will be stronger than ever moving forward. All our healthcare workers are doing an incredible job under challenging circumstances.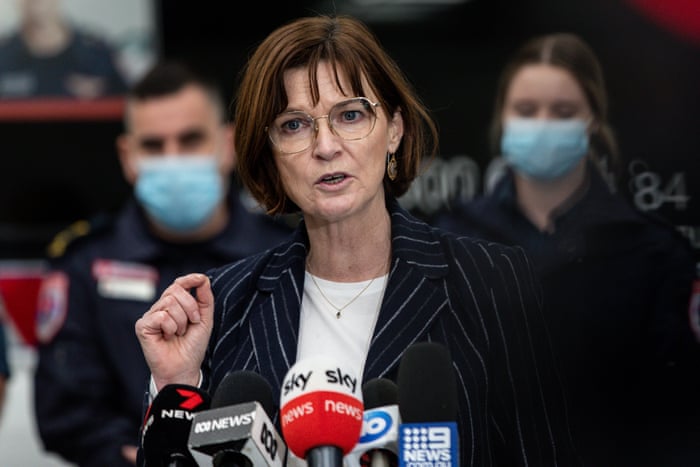 Hospital emergency presentations have increased to 486,791 in this quarter, a 5.1% increase from the same time last year, exacerbated by the busy flu season and Covid wave.
The past quarter was the busiest in Ambulance Victoria's history and the third consecutive time demand records were broken.
ACT records one new Covid death
One person with Covid-19 has died in the ACT overnight, with the territory recording 579 new cases on Saturday morning, 135 people in hospital, 2 in ICU and 1 on ventilation.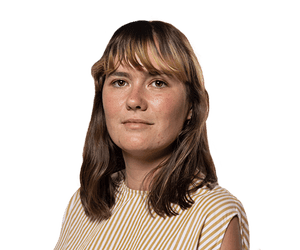 Caitlin Cassidy
Readings staff hold industrial action outside Carlton store
In Melbourne, Readings staff are holding their first public industrial action this morning outside the flagship Carlton store following a breakdown in enterprise bargaining agreement negotiations with management.
The protest, headed by the Retail and Fast Food Workers Union (RAFFWU), follows the announcement of a two-year wage freeze and the collapse of an in-principle agreement with the union in July for a 4.6% increase in wages.
In June last year, a slim majority of staff voted in favour of pursuing EBA negotiations with management. It would have been the first chain in the country to have done so. Readings has not commented publicly on the current negotiations.
At the time, managing director Mark Rubbo said he "absolutely" wanted to achieve a result that worked for staff and ensured Readings remained viable. He told the Sydney Morning Herald:
I have just had the worst year of my whole career and we're trying to recover. I don't see the need for negotiations. We pay above award rates and we give 10 per cent of our profit back to staff as well.
The protests follow the landmark win by workers at Sydney bookshop Better Read Than Dead who secured better pay and conditions following the first retail strike in 50 years.
Queensland records 18 new Covid deaths
Eighteen people with Covid-19 have died in Queensland overnight, with the state recording 4,174 new cases on Saturday morning, 703 people in hospital, and 26 in ICU.
Victoria's elective surgery waitlists jumped by 21,000 in April to June quarter
Victorian minister for health and ambulance services Mary-Anne Thomas is holding a press conference now following the release of numbers showing the number of people waiting for elective surgeries has increased.
There were 87,275 people waiting for surgeries in Victoria between April and June, an increase of 21,000 from the same quarter the year before.
The Victorian Liberal opposition will be holding a separate press conference immediately.
More detail to come…
Australia remains on top of Commonwealth Games medal tally
Australia is currently top of the medal tally at the Commonwealth Games with 50 gold, 44 silver, and 46 bronze making for a total of 140.
England is following closely with a total of 131 medals with Canada recording a total of 67.
For the full count see The Guardian's medal tally:
Endangered rat discovered in Victoria for first time in 32 years
Victoria conservationists smell a rat; the endangered native broad-toothed rat has been discovered in Wilsons Promontory for the first time in three decades.
The chubby cheeked, short-tailed, big-toothed rat is facing an uphill battle for survival in Australia against climate change, habitat loss and predation by feral pests.
Zoos Victoria's Phoebe Burns says the discovery in Victoria's southeast is exciting news for the species, which now mainly calls the country's alpine regions home.
It hopefully means there is extra genetic diversity here that we thought had been lost.
The discovery is a result of a search by Dr Burns and rangers from Parks Victoria of previously inhabited regions by the cute rodent.
There they found the broad-toothed rat's distinctive bright green poo before being able to catch and release one of the rodents – the first time it has been seen in Wilsons Promontory in 32 years.
The Victorian government says it shows the success of its Prom Sanctuary project, which is establishing a 50,000-hectare safe haven for native wildlife in the region.
The broad-toothed rat feeds exclusively on grasses and sedges in cool, wet habitats.
News of the discovery comes after the government owned VicForests green lit logging of habitat of the endangered greater glider in Victoria's east.
Australia has one of the highest rate of species loss in the world.
– From AAP
Penny Wong 'deeply concerned' about rising tensions around Taiwan
Minister for foreign affairs Penny Wong has says she is deeply concerned about rising regional tensions following the launch of ballistics missiles by China into waters around Taiwan's coastline.
These exercises are disproportionate and destabilising.

This is a serious matter for the region, including for our close strategic partner, Japan.

Australia shares the region's concerns about this escalating military activity, especially the risks of miscalculation.

We urge restraint and de-escalation.
Wong called for de-escalation in the region saying it was "in all our interests to have a region at peace and not in conflict".
Wong is in Phnom Penh in Cambodia for the East Asia Summit where she met with her Chinese counterpart and other leaders from countries in the region.
Concerns over Australia's flatlining Covid vaccine booster rates
State and federal authorities are concerned the number of Australians getting their third dose of Covid-19 vaccine is flatlining, AAP reports.
To date, 71.4% of eligible Australians – or just over 14.1 million people – have received a third dose.
But there are more than 5.6 million yet to get their booster.
Queensland is the worst-performing state, with 64.5% of eligible residents boosted, while the ACT has the best coverage (79.9%).
The booster rate is 55% for Indigenous Australians nationally.
New third doses are barely rising each day, ranging from NSW recording 2,075 doses on Friday and the Northern Territory reporting just 45.
Information campaigns are being rolled out but there is a persistent problem with the slow rate of uptake by under-65s. So far 4.22 million Australians have received a fourth dose, after the program was extended several weeks ago.
National cabinet, which is overseeing the pandemic response, is due to next meet on 31 August.
You sure were, guys.
Tasmania records one new Covid death
One person with Covid-19 has died in Tasmania overnight, with the state recording 651 new cases on Saturday morning, 23 people in hospital, and five in ICU.


Australia news live updates: Wong calls for restraint over China's 'disproportionate' exercises; buybacks recommended for NSW flood victims | Australia news Source link Australia news live updates: Wong calls for restraint over China's 'disproportionate' exercises; buybacks recommended for NSW flood victims | Australia news