World
Australia news live updates: fruit and vegetable shortages to continue until September; nation records 52 Covid deaths | Australia news
Fruit and vegetable shortages likely for another six weeks
Farmers say we should see an end to the fruit and vegetable shortage by early September, AAP reports:
Consumers have been warned to expect fruit and vegetable shortages at supermarkets for another six weeks, with supply expected to be back to normal by September.
The acting chief executive of the National Farmers' Federation, Ash Salardini, says empty shelves can be directly linked to poor weather earlier this year in parts of northern NSW and Queensland.
"During the winter months that's where we get most of our fruit and veg … in four to six weeks the rest of Australia should have some of those fruit and veg come online," Salardini said.
"We should have a lot less availability issues in four to six weeks' time."
However, he warned that once more fruit and vegetables became available there could still be supply chain disruptions while getting them to market.
In a message to shoppers on Thursday, Woolworths warned of extreme shortages of fruit and vegetables.
The seasonal outlook said zucchinis, green beans, tomatoes, lettuce, spinach, spring onions, Asian leafy greens and berries would remain in short supply until July.
Poor weather has also affected fresh herb stocks, and availability is not expected to improve until August.
The Aged & Community Care Providers Association interim CEO Paul Sadler has released a statement in relation to the latest StewartBrown figures, which show more than two thirds of providers are operating at a loss.
Sixty-four per cent of residential aged care homes recorded an operating loss in the nine months to March 2022 with an average operative loss of $12.85 per resident per day, a position which has progressively worsened since 2018.
StewartBrown is predicting that losses will continue to grow in the last three months of the 2022-23 financial year, reaching $15.59 per resident per day by the end of June 2022.
Sadler said:
Based on these figures many providers could be forced to leave aged care unless there is additional funding to allow providers to meet the increasing costs of providing quality care and support.

It is clear that aged care workers need a significant pay rise but without additional support, aged care providers will be unable to attract more workers and to realise improvements in the quality of care.
Sadler said that ACCPA had recently raised with the Albanese Government two solutions to the immediate problem: an indexation adjustment to increase subsidies to providers; and legislation to introduce an independent pricing authority as recommended by the Aged Care Royal Commission.
We look forward to working with Ministers Butler and Wells on practical solutions which maintain important aged care and support services for older people.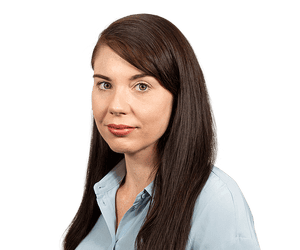 Melissa Davey
Rapid antigen test supplier rejects TGA allegations
A pharmaceutical company supplying rapid antigen tests to Coles and Woolworths has rejected allegations it did not provide up-to-date safety and efficacy data and adequate support to consumers.
On Wednesday the Therapeutic Goods Administration (TGA) fined Hough Pharma $106,560 for "serial non-compliance" with regulatory requirements. All manufactures of therapeutic goods, including tests, drugs and medical devices approved for use in Australia, must continually provide safety and performance data to the TGA as requested.
Resources minister calls for action on harassment in mining industry
The resources minister, Madeleine King, says the report into sexual harassment in mining is "shocking reading" and has demanded the industry do more to stop assault.
King, MP for the WA seat of Brand, said she would work with her state counterpart Bill Johnston to reform the workplace.
"Sexual harassment and sexual assault is abhorrent and should not be part of any modern workplace. It is entirely unacceptable and must stop," she said.
"The Australian government stands ready to help the resources sector stamp out sexual harassment, which has no place in the modern workplace."
King said women's participation in mining was currently at its highest level in history, with women making up 18.9% of the mining sector's workforce.
"The health and safety of workers in the resources industry is paramount and every worker has the right to be treated with respect in the workplace. Female workers need to know they are safe at work, and that they have the right to have rewarding careers in the mining industry without being subjected to sexual harassment and assault," she said.
Aemo still deciding whether to lift market suspension
The Australian Energy Market Operator (Aemo) is continuing to "monitor and determine" if it's appropriate to lift the market suspension of the national energy market after announcing the activation of a "staged approach" yesterday.
You can catch up on the latest here:
Afghan ambassador says Australians can help quake victims by supporting NGOs
Afghanistan's ambassador to Australia, Wahidullah Waissi, just appeared on ABC News in the wake of the catastrophic earthquakes that have hit the nation. He said the natural disaster had been "very bad" for residents and the number of casualties was increasing, currently sitting at "around 2,500".
It is very difficult. The terrain is mountainous. It's very difficult to reach out … this earthquake happened while we have in central Afghanistan half a metre of snow in first day of summer. And five provinces in north Afghanistan, we have floods. So this is totally [a] climate change disaster … the Afghan people are innocent.
Waissi, who represents the nation in exile, independent to the Taliban, said there were many Australian-supported NGOs in Afghanistan that Australians could support.
Right now they're working and doing a job and those NGOs can be a good facilitator of medicine, shelter and food for people and to those areas. I think people are trying to reach out to those NGOs. And also there are some activists, civil activists that they can also support to channel the funds to the affected victims.
The deputy prime minister has wrapped up his four-day trip to India after vowing to place the nation "at the heart of Australia's approach to the Indo-Pacific and beyond" and form stronger defence ties.
Victoria's Covid commander appointed Commonwealth Games boss
Back in Victoria, you may remember Jeroen Weimar from countless press conferences during the pandemic and its associated lockdowns.
Now the former Covid commander has been appointed chief executive officer of the 2026 Commonwealth Games Organising Committee, the organisation charged with overseeing the build-up to and delivery of the Victorian event.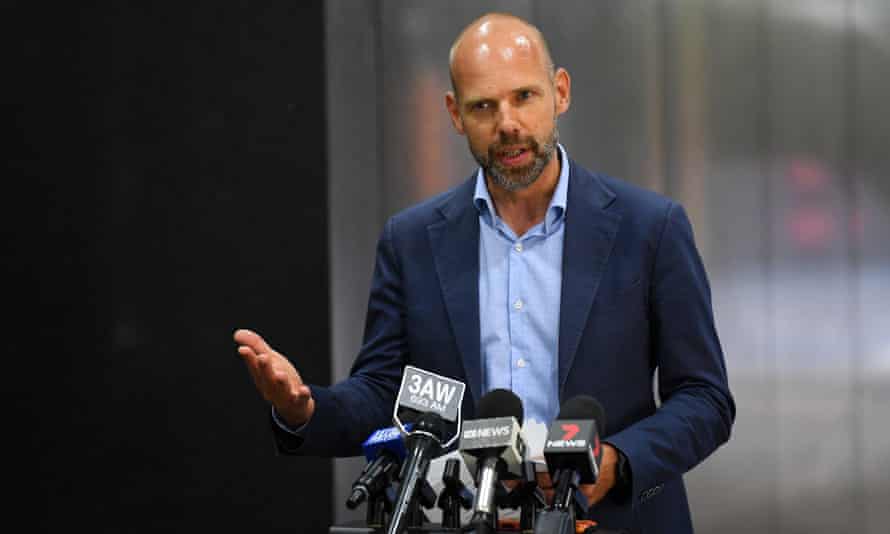 This isn't his first rodeo. Prior to arriving in Australia, Weimar held senior roles including chief operating officer of the UK bus division of First Group and transport for London in the lead up to the 2012 Olympic Games.
The committee will lead the delivery of Victoria's Games, managing venues and services, logistics, partnerships and engagement, as well as media, broadcasting and communications.
Weimar says:
I'm excited to lead a team that will work hand in glove with local communities to deliver Victoria 2026 – celebrating the Commonwealth's greatest athletes and our state's rich culture and diversity.
NSW unions furious over fine increases for unapproved strikes
New South Wales Labor will seek to block moves by the government to dramatically increase fines for unions which take strike action not approved by the state's industrial relations commission, as unions declare the move a "bloody-minded" attack on workers.
Following months of industrial dispute between the government and a range of public sector workers including nurses, teachers and rail workers, the NSW finance minister, Damien Tudehope, announced on Thursday he would move to dramatically increase fines for strike action taken without approval from the industrial relations commission.
Unions have slammed the decision, which would see them fined up to $55,000 for strike action taken in defiance of IRC rulings. Fines of up to $27,500 would be issued for each day after that, while unions which repeatedly breach orders would face fines of up to $110,000.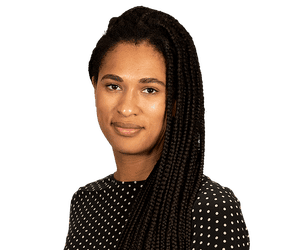 Adeshola Ore
Victoria to review coercive practices in mental health system
The Victorian government will require patient advocacy services be notified of any compulsory treatment under changes to Victoria's mental health system, with a former federal court judge to lead a review into the criteria used for coercive practices.
But the state's peak mental health body said the proposed Mental Health and Wellbeing Act – unveiled by the government on Thursday in response to a scathing royal commission – would not create "fundamental change" for patients.
Melbourne still one of the world's most liveable cities but Brisbane, Adelaide and Perth drop off list
From AAP:
Melbourne has retained its place as one of the world's most liveable cities as other Australian capitals drop out of the global top 10.
The Economist Intelligence Unit's 2022 survey, released on Thursday, has Melbourne placed 10th on the list and leading the way for Australia.
European cities Vienna, Copenhagen and Zurich take out the top three spots.
Last year Brisbane, Adelaide and Perth were all in the top 10, but they have fallen to 27th, 30th and 32nd respectively.
The index cited a slow lifting of Covid-19 restrictions as the reason for those state capitals losing ground.
The top 10 cities were among those with few Covid-19 restrictions, the report noted, with shops, schools and restaurants reopening, and pandemic-led hospitalisation declining.
"Cities that were towards the top of our rankings before the pandemic have rebounded on the back of their stability, good infrastructure and services, as well as enjoyable leisure activities," the report said.
Fourth case of monkeypox recorded in Victoria
From AAP:
Health authorities have begun contact tracing after a man in his 20s tested positive for monkeypox in Victoria, marking the state's fourth known case.
The man is in isolation after recently returning from Europe.
A small number of people are believed to have had contact with the man and are being contacted by the health department.
Symptoms of the virus, which has broken out internationally in recent weeks, include fever, chills, muscle aches, swollen lymph nodes and exhaustion.
Three other Victorians, including another man in his 40s, previously tested positive after returning from Europe.
From 1 July, monkeypox will become a notifiable condition, in accordance with Victorian statutory requirements.
Anyone with symptoms is being urged to immediately seek medical care.
Wikipedia website goes down
Internet users are reporting Wikipedia has gone down. On Twitter people from around the world are reporting that they cannot get onto the site – instead, a message saying 'No server is available to handle this request' comes up.
It is unclear what has caused the site to go offline, but I will bring you more as we know.
Law Council says continuing detention orders for terrorists unnecessary
The Law Council of Australia has criticised laws that allow terrorists to be kept in jail beyond their sentences, AAP reports:
The Law Council of Australia has argued that it is a slippery slope to detain people because they may commit a future offence under current terrorism laws.
The Law Council president, Tass Liveris, told an inquiry into the laws that it was impossible to assess such a threat.
"The Law Council is not aware of any empirically validated methodology which would help courts and judges accurately assess this risk," he said on Thursday.
The Independent National Security Legislation Monitor is scrutinising laws that allow high-risk terrorists to be kept in jail beyond their sentences.
Representatives of the Department of Home Affairs, the Attorney General's Department and the Australian federal police also appeared before the hearing in Canberra on Thursday.
The continuing detention orders are unnecessary and not proportionate to the risks posed, and the legislation should be allowed to lapse in December 2026, Liveris said.
"What could be considered is an extended determinate sentencing regime," he said.
"This would require a decision to be made by the court at the time of sentencing to add a discrete and additional protective component known as the 'extension period'."


Australia news live updates: fruit and vegetable shortages to continue until September; nation records 52 Covid deaths | Australia news Source link Australia news live updates: fruit and vegetable shortages to continue until September; nation records 52 Covid deaths | Australia news