New Zealand
Audit President denies request for investigation to Wellington City Council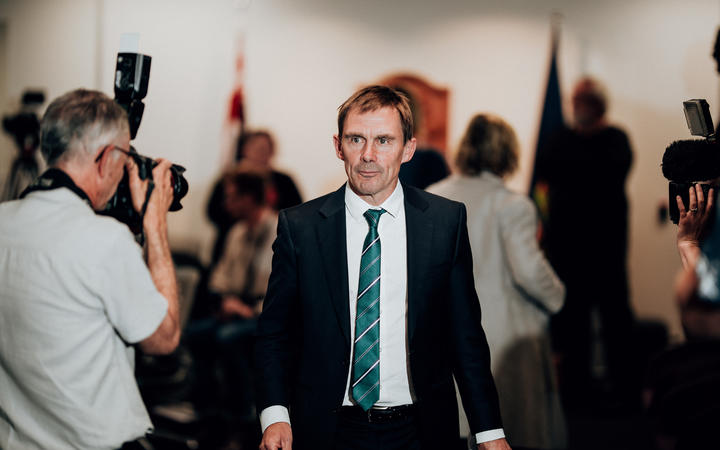 The Chief Auditor has decided not to conduct a Wellington City Council investigation into the mayor's actions.
Mayor Andy Foster at a long-term planning committee meeting two weeks ago Introduced a fix Privatize part of the central library with the support of the majority.
Following that vote, Councilor Fleur Fitz Simmons Requested a survey About what she described as a "chambolic process".
Her main complaint depended on the fact that Congress had already decided to remove partial privatization from the table at a meeting last July.
She wrote to the Directorate General of Audit (OAG) that she was concerned that the decisions made during the council meeting were overturned by the council-subordinate long-term planning committee meeting.
She said the council may not have complied with the 2002 Municipal Act.
She also lamented bad governance on behalf of the mayor, who presented the councilor with inadequate evidence and analysis of the decision, and the councilor was not given enough time to consider it.
In response, Audit & Supervisory Board Member John Ryan said he would not investigate the issue.
"Determining whether the council has complied with its legal obligations is generally not part of our role," he writes.
In addition, he said, "It is a good practice to ensure that clear information is provided so that decision makers can make the best decisions in their respective situations … we also have dynamic deliberation on issues. And last-minute adjustments to recommendations are relatively common. "
Ryan also wrote that the long-term plan was finally adopted by the council after consultation, thus empowering them to overturn previous council decisions.
Fitz Simmons also asked OAG to provide training to the Council and the Council's executive team on governance.
Independent governance review Launched by the mayor last week..
"We are interested in the results of that review and understand what lessons the council has drawn from it," Ryan said.
"At that point, we were able to consider whether it was appropriate to provide the council with additional governance training."
A Second complaint against Mayor Andy Foster An amendment to withdraw funding from Chinese Garden was also referred to the Audit President.
The office has not responded yet.
Audit President denies request for investigation to Wellington City Council
SourceAudit President denies request for investigation to Wellington City Council