Sports
All Blacks Hardman's amazing recovery from a horrible injury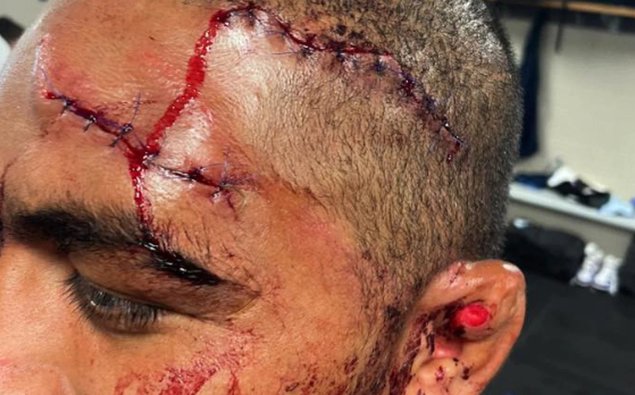 Six days after suffering a brutal injury that required 28 stitches to his head, Blues Ofa supporter Tuungafasi was named to launch against the Crusaders Friday night.
Tuungafasi got a stray boot in the Blues' win over the Chiefs last weekend, later posting graphic results on social media, adding that he needed "a few stitches".
Blues's coach Tom Coventry clarified the exact injury today, but it was not enough to hold the 44 All-Black Test from the original XV for the clash at the top of Friday's table at Christchurch.
"It was a back twig that cut him off," Coventry said. "You can see the signs of the railroad.
"He initially had eight stitches to close it and the doctor sewed it in the morning after the swelling had dropped – he had 28 in there.
"He has healed quite well though, and he has put on a bandage and a hat and trained today."
Blues captain Dalton Papalii said he was close to Tuungafasi when the injury occurred, but joked that the huge injury was no excuse for the supporter to evade his defensive duties.
"I was next to Ofa when the boot came up," Papalii said. "I tried to get him and then I saw his face. You are not injured in defense, so I told him to go back to the line."
The Blues will be grateful for Tuungafasi's rapid recovery, naming an unchanged package from their impressive win at Hamilton as they seek to beat the Crusaders in Christchurch for the first time since 2004.
All Blacks Hardman's amazing recovery from a horrible injury
Source link All Blacks Hardman's amazing recovery from a horrible injury