Business
AIA NZ study reveals 90% of deaths in New Zealand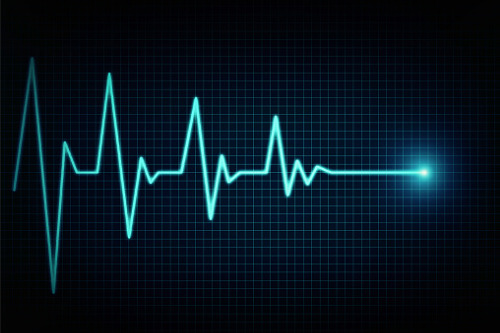 The reality is very different from perception, and half of the kiwis surveyed believed that NCDs accounted for only 10-15% of deaths. This is very different from the actual number.
Candice Smith, head of research and well-being, said AIA is constantly monitoring these factors to identify where they need to have the greatest impact, with statistics different from insurers. Said it represents a powerful opportunity to create.
"We take pride in being evidence-based and it's important to have a positive impact on customer well-being," Smith told the insurance business.
read more: AIA Vitality Announces New Member Benefits and Partnerships
"We want to pay very much attention to changes in signs that are within our ability to influence in the area we are focusing on. We have created this report and published it more widely. The reason I wanted to do this was probably because there were some significant changes compared to the last few years that the rate of death from NCDs changed.
"Changes in perception are also a very interesting part of us, and we have seen the opportunity for us and our advisors to make a difference."
Smith said New Zealand's statistics are quite different from many other markets where NCDs account for only 60% of deaths on average. But she said the difference is actually more encouraging at first glance. This means that it relies heavily on factors that can be individually influenced or modified.
"It's interesting to compare New Zealand statistics to world numbers. World numbers are about 60% of deaths from five behaviors that lead to five non-communicable diseases," Smith said. I am. "That number is increasing, and for a variety of reasons."
"When I hear the numbers, perhaps the instinctive reaction is that New Zealand is in a bad position compared to the rest of the world," she continued.
"But what the comparison really shows is that there aren't some of the problems and concerns that other countries have, and New Zealand is very honored that it doesn't have to be addressed."
read more: AIA to share the experience of advisors on vitality programs
"Infectious diseases are something New Zealand doesn't really deal with. With the obvious exception of the last two years, even the experience with COVID-19 is better than most other countries. Early infant mortality and childbirth mortality. Is another example, along with injuries and violent deaths. These are not as worrisome issues as some other places we see in New Zealand, "Smith explained.
"This really creates a huge opportunity for insurers, because so many deaths are associated with individually changeable behaviors, behaviors that we can personally control."
Previous data suggested that only four correctable behaviors were the most common cause of NCD, but the addition of mental health as a fifth factor is an important development in research.
According to Smith, AIA is now looking to further explore the topic of mental health and its impact on physical health and use that data to further facilitate healthy customer choices.
"Vitality gives us a better understanding of behavioral datapoints and claims experiences," Smith said.
"We constantly measure the impact of different programs to ensure that they have the desired impact in terms of behavior and outcomes, so we continually analyze the data internally.
"Then, we'll work with a variety of experts and scholars to use publicly available data to see where the greatest opportunities make a difference. For us, the next two important tasks are the environment. It's about factors and the impact of mental health. I think there's still a big gap in understanding there. "
AIA NZ study reveals 90% of deaths in New Zealand
Source link AIA NZ study reveals 90% of deaths in New Zealand